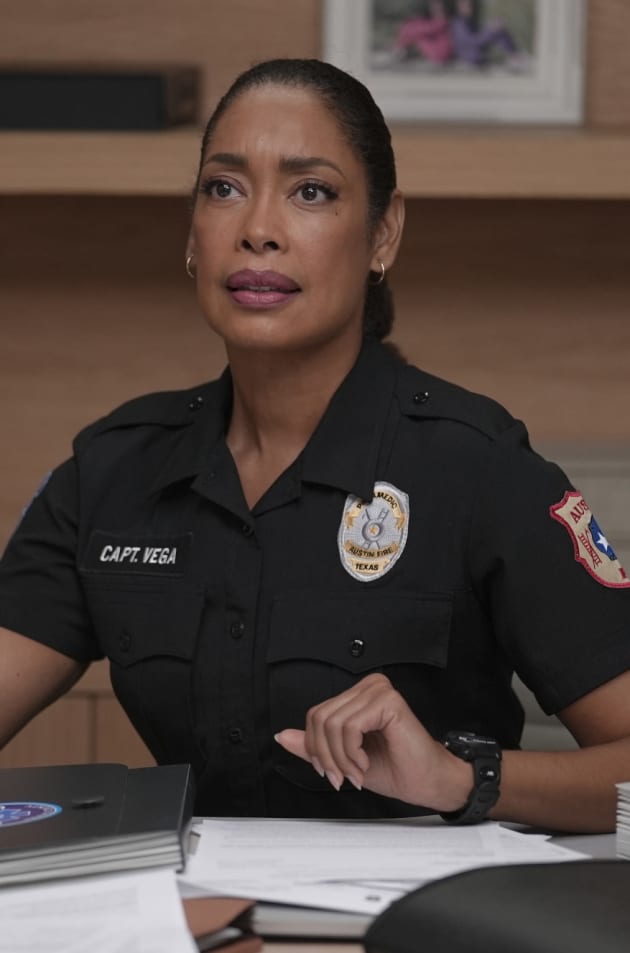 Who took Carlos?!
One of their own goes missing unexpectedly on 9-1-1: Lone Star Season 4 Episode 4, and T.K. is beside himself with worry.
Things get even more intense with Owen and his work with the F.B.I. and Honor Dogs.
It was painful to watch not only everyone around Iris question whether or not her abduction was real but her wondering if her own mind was playing tricks on her too.
Carlos is a good friend, and even though he has some reservations, it doesn't stop him from heading to the house where they found Iris and searching for any clues that would suggest that what she endured wasn't some figment of her imagination.
By the end of 9-1-1: Lone Star Season 4 Episode 3, he got his answer, but it came at a price.
Carlos Goes Missing
Following a secret door and going through a crawlspace, it took him to another house and right into the clutches of the person who took Iris.
It was a jaw-dropping ending, and now there should be a race to find Carlos, but it may take a minute before anyone even knows that his missing.
Carlos and T.K. weren't on the same page or in a good place when Carlos took off and told T.K. he wasn't coming home.
He was worked up about T.K.'s interference with Iris, and some could even call it an overreaction on his part.
T.K. Has Regrets and New Concerns
All that means that it may take a bit before T.K. and the others realize something is wrong.
It's safe to say that when Carlos doesn't show up at home again, T.K. will probably know something more serious is wrong.
But it's also possible that he'll still be hung up on trying to get Carlos to talk to him after their disagreement, and he'll think that Carlos is just avoiding him.
Knowing T.K., he'll end up confiding in his group of friends since everyone at the station is thoroughly invested in the Tarlos relationship.
Leaning on the Crew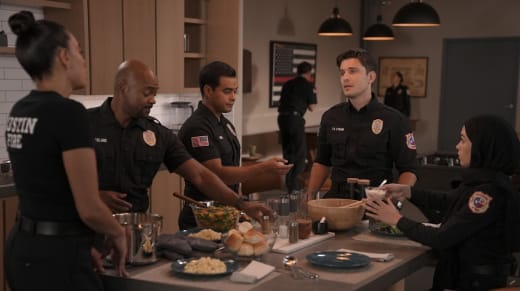 Nancy is their biggest support, and we often see T.K. turning to her to vent and express his concerns. She's the most consistent confidant for T.K. when he's on shift.
But this is a big enough issue that T.K. may get Marjan and Paul invested in it too. After all, they, along with Mateo and Nancy, were all at Carlos and T.K's home when T.K. learned that Carlos was foregoing their family dinner for the night.
They're all a good-natured and good-humored group, but they're looking particularly melancholy in the stills for the episode.
We can expect even more of that when they all realize that Carlos is actually missing.
It'll probably take T.K. reaching out to Iris before he realizes something is seriously wrong. She'll probably figure out that Carlos searched for proof on her behalf.
After their rocky start, it would be nice to see T.K. and Iris teaming up, devoted to finding out what happened to the man they both love.
But we already know the episode will focus on more than Carlos' disappearance. We have to get in some Owen time as well.
What's bizarre is how Owen will continue to ingratiate himself into the Honor Dogs when O'Brien knows that he's working with the F.B.I. and Owen has learned from the feds that O'Brien is playing him.
Owen, a Double Spy?!
Might we see some double spy action? How can Owen keep up this ruse that he's not onto O'Brien and working with him rather than against him?
It seems like a nearly impossible feat when O'Brien is so savvy.
The F.B.I. will have another assignment for Owen, which would put him in jeopardy again.
They want him to wear a wire, which is utterly insane. How can he do that undetected?
We already have pieced together that O'Brien's nephew was the previous informant, and he's since gone missing. O'Brien may have even done away with his nephew himself.
Or he could be searching for him to shut him up.
It doesn't seem safe for Owen to be dabbling with the Honor Dogs and trying to gather more intel on him after his last attempt got thwarted because of O'Brien.
And now, word will get out that the Honor Dogs have an infiltrator in the mix, and all eyes would likely be on Owen since he's the newest person on the crew.
What's Next For the Rest of the Gang?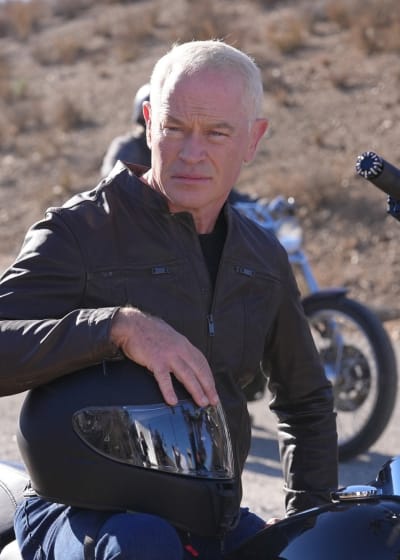 With such a jampacked episode, it's hard to say if we'll get any updates on Tommy's love life.
She seemed more open to dating a pastor after Trevor left her with that searing kiss, but she hasn't said much else about it since.
They're due for another steamy date night to make up for one she self-sabotaged. If they want to sell this romance and take full advantage of the chemistry between Gina Torres and D.B. Woodside, they will need to turn up the heat.
Of course, amid all of this, we'll need to check in some more with Mateo, Nancy, Marjan, Paul, and the Ryders.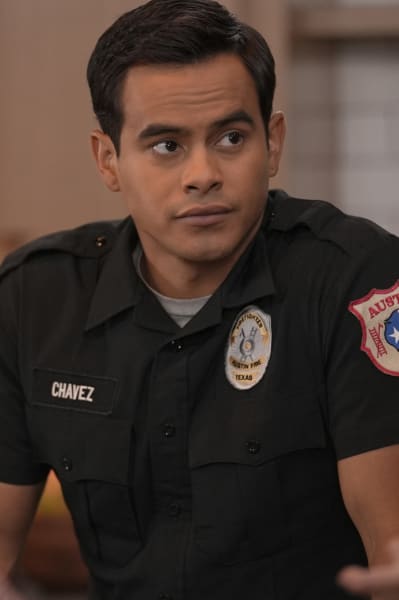 Odds are, there will be few emergency calls in this episode with so much other stuff happening.
What do you guys think?
Are you worried about Owen's meeting with O'Brien getting crashed by the Honor Dogs?
Who do you think took Carlos, and will we have a Tarlos reunion by the end of the episode?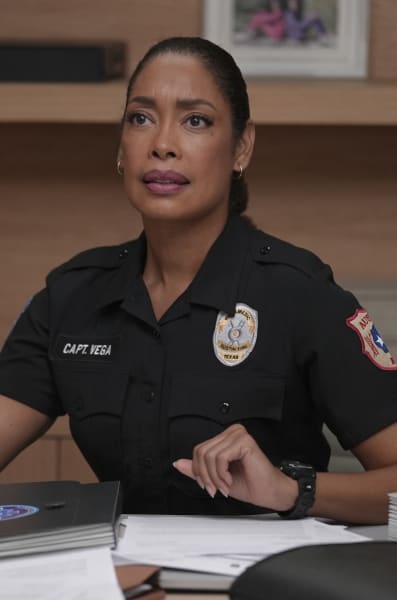 Let's hear your thoughts in the comment section below.
9-1-1: Lone Star airs Tuesdays at 8/7c on FOX. Don't forget to check back in for our full reviews.
If you need to catch up, you can watch 9-1-1: Lone Star online here TV Fanatic.
Jasmine Blu is a senior staff writer for TV Fanatic. Follow her on Twitter.