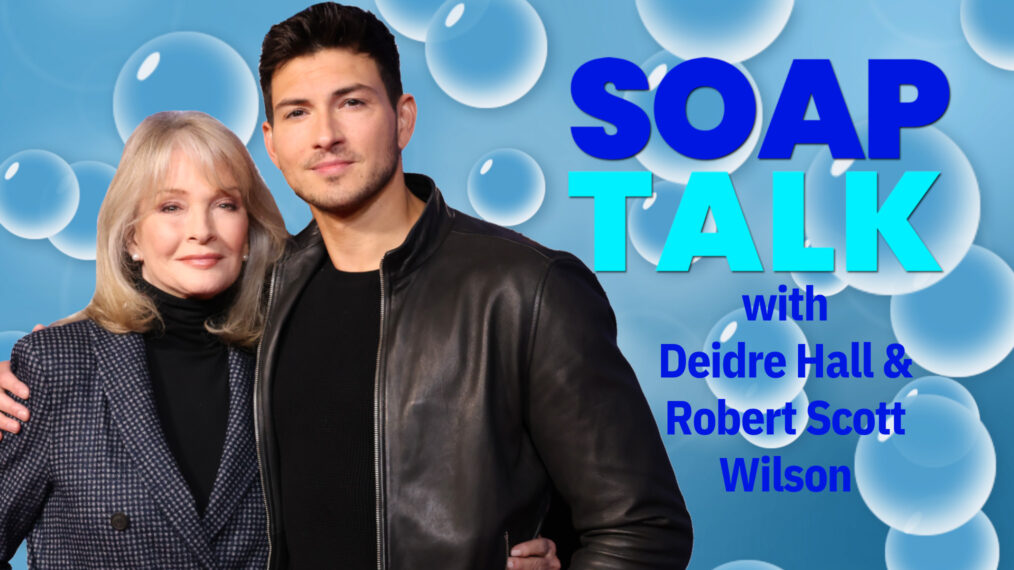 "How long have you been watching Days of Our Lives?" asks Deidre Hall, who's portrayed heroine Dr. Marlena Evans on the daytime drama since 1976. She asks because she knows how diehard fans of the long-running series react when something tragic happens to her beloved character. And given recent developments, it was a good time for TV Insider to sit down with the actress, who was in attendance at the Television Critics Association winter press tour alongside co-star Robert Scott Wilson.
On the Friday, January 20 episode, the latest tragedy that befell Marlena was her death due to the toxin that also recently killed Salem residents Kate (Lauren Koslow) and Kayla (Mary Beth Evans). "Stay calm and carry on," Hall suggests about the demise since, as we know from the trailer released in November, the trio of women will live on (well, sort of) and reunite in episodes set in heaven.
"Just as an actor, let me just say, 'Oh my gosh! What fun was that!' Not just because I love those two women more than anything, but because we don't get to hang out together," Hall says. "So all of a sudden to be on stage with two of my dearest friends, so much fun." However, not all of those heaven scenes were so lovely to film. (Watch the video above to find out more!)
While there was not a dry eye in that fateful episode, which saw John (Drake Hogestyn) grant Marlena her wish not to die in the hospital, instead taking her to a rooftop to watch a montage of their greatest moments. Of shooting that emotional scene alongside Hogestyn, Hall gushes, "That's a security blanket right there, Drake. It was just dreamy and memorable and deeply moving."
Wilson's current storyline as Alex Kiriakis isn't as tragic as Hall's but the actor did talk about what's to come for Alex now that he's lost his love Stephanie (Abigail Klein).
The actors also discuss DAYS' move to Peacock last September and the challenge it poses for fans. "To get Peacock, to subscribe it, to find it, to change that habit of [57 years] is hard," admits Hall. Thankfully, the transition from broadcast to streaming seems to be working since, as Wilson proudly shares, "We're number one on Peacock right now. It's unbelievable!"
Watch the full interview above.
Days of Our Lives, Weekdays, Peacock