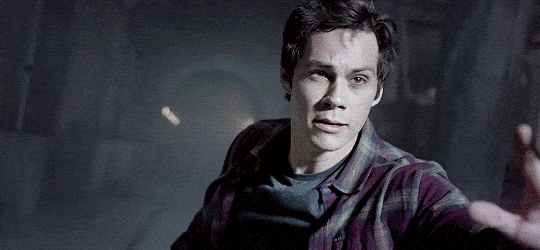 Wait… did Victor Kiriakis depart this Earth without ensuring his heirs were provided for?
The plane crash may have been unexpected, but it doesn't sound like Victor would tear up a will without having a new one ready to take its place.
But that's exactly what appeared to have happened, and Vivian's all set to swoop in on Days of Our Lives during the week of 9-04-23. Is Victor's least favorite ex-wife going to undermine his final wishes?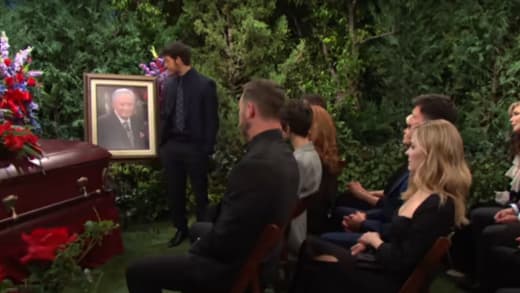 Leave it to Vivian to try to get her hands on Victor's money immediately after his funeral. If she'd timed things better, she'd have interrupted the beautiful eulogies to stake her claim.
Still, her bizarre claim to be Victor's rightful heir despite his 11-year marriage to Maggie will make for one epic battle!
As Vivian's flashback demonstrated, Victor's one boundary that was never to be crossed involved Maggie. He put up with almost anything from Vivian, but interfering with his relationship with Maggie or insulting her was unacceptable.
If only John Aniston were still alive, Victor would make a ghostly appearance to put her in her place!
But age and illness caught up with the iconic actor, so this death is Victor's final goodbye. And now his loved ones are left to deal with Vivian's nonsense.
If someone had to cause trouble for Victor's family, Vivian was the right person to do it. She had a rich history with him and was one of the classiest villainesses Salem had ever known.
The disappearing will seems fishy. Why would a man as powerful and astute with money as Victor destroy his will without having a new one to put in its place?
Perhaps he was on his way to file the new one when his plane went down, which suggests sabotage. Could Vivian have had a hand in his death?
And why does Kate know so much about what Victor intended to leave everybody? Wait until she hears about this snag in the proceedings.
Justin might be able to argue in court that Victor intended for Maggie to have everything. Nothing in writing currently backs that up, but unrealistic court proceedings often happen in Salem.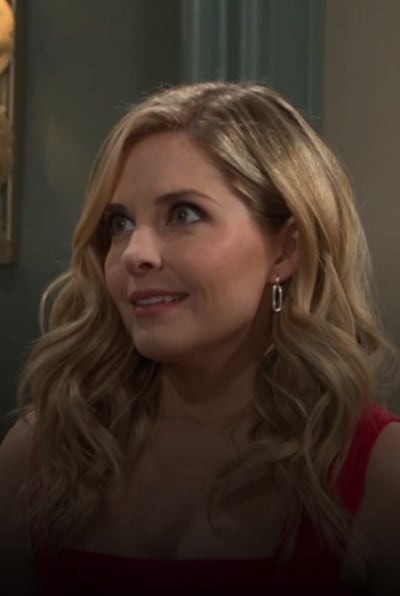 Would Vivian use that same barrister who is in charge of Dimitri's inheritance? After all, he came from Alamania, so he might be in her employ.
It would be fun for her to get involved in that silly story. It might almost make that nonsense worth it.
Vivian's grand entrance was classic, and I loved the nod to fans who never bought any of the soap opera recasts of this iconic villainess.
In case there's any doubt, I'm the one and only [Vivian Alamain].

Vivian
It is good to have Louise Sorel back. Nobody plays Vivian with that perfect blend of snark, sophistication, and subterfuge as well as she does.
But where is her faithful companion, Ivan? Vivian never seems the same without him.
Kate's reaction to Vivian's news will be fun. Kate and Vivian have always butted heads, and now that Vivian wants to take everything from Maggie and insist that Philip is her son, Kate is probably about to be pushed past her breaking point.
Kate and Vivian have tried and failed to kill each other, so what'll happen this time?
And can Stefan intervene to get his mother under control? Or try to, since no one can control Vivian?
The memorial service was a beautiful tribute to Victor, especially after nearly two weeks of memories from different characters.
Few Days of Our Lives characters get this kind of epic sendoff. But few people are Victor Kiriakis. The character touched almost every life in Salem, was part of two substantial love stories with characters no one ever expected to love him, and made as many enemies as friends.
Although he was a devoted father and grandfather, almost everyone who eulogized agreed on one thing: Victor was highly critical and controlling, and being related to him was not easy.
Philip's eulogy seemed somewhat self-centered as he rambled on about not living up to Victor's standards before being led off-stage by Belle, who appears ready to have yet another affair with him.
But this has been Philip's issue his entire life. He's never felt he measured up to Victor; as a teenager, he was a spoiled rich boy until he fell hard for Chloe, and he never seemed to grow up much.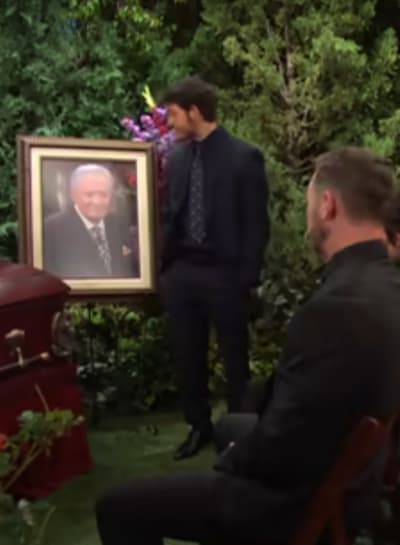 As an adult, he bounced back and forth between rejecting the family business his father wanted him to take over and embracing it to try to make his father proud.
Ironically, he and Xander, arch-rivals more often than not, have the most in common of any of Victor's heirs. They've both fallen far short of Victor's expectations and felt keenly the pain of his rejection.
Although Philip is supposedly in better mental health than he was when he faked his death, he's still seething with jealousy over Chloe's interest in Xander, and sooner or later, he'll lose control again.
Hopefully, it'll be a more moving and realistic mental health story than usual, but I'm not holding my breath.
He's also still dealing with his feelings of inadequacy in Victor's eyes, which will be hard to heal now that Victor is gone. It's too bad he and Shawn are rivals over Belle; they could support each other if that weren't in the way.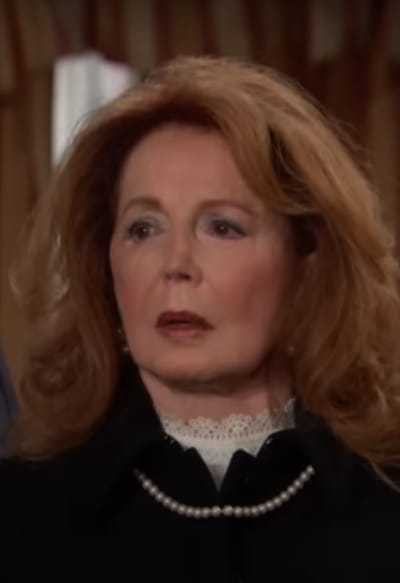 Philip does seem to have learned one thing through his intensive therapy, though: how best to deal with Kate.
Kate: I can tell without you saying anything, just from the look in your eyes, that you're head-over-heels in love with Chloe, just as you have been since you were sixteen.
Philip: It doesn't matter what I feel about Chloe. She's with my idiot cousin. So how a bout we just go pay tribute to Dad at his memorial, okay?
Kate: Fine, but this conversation isn't over.
Philip: I'm sure it isn't.
He tolerates her attempts to run his life to a degree, then sets a boundary. That seems new, though Philip's been off canvas for so long that it's hard to remember how he interacted with Kate before.
I'm also not sure why he humored Vivian's attempts to treat him as her son for so long, but maybe he thought that was the easiest way to stop her from causing trouble.
Meanwhile, what the heck was up with Sonny?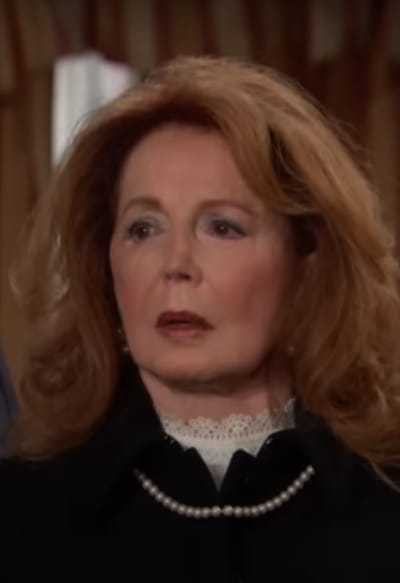 Maybe it's supposed to be grief talking or annoyance that Will didn't return with him for the funeral, but he seemed far angrier than the Sonny we know and love!
His argument with Xander was ridiculous. Sonny seemed to have no clue why it was inappropriate to practically start a fistfight an hour before Victor's funeral, and Bonnie had to treat him and Xander like errant five-year-olds to get them to declare a truce.
Since when is Sonny like this? Is Xander right that he is more heartbroken over Leo's deception than he lets on?
Maggie's behavior was also a bit strange. Five minutes before the memorial service began didn't seem like the right time to push Sarah to tell Xander the truth about his baby.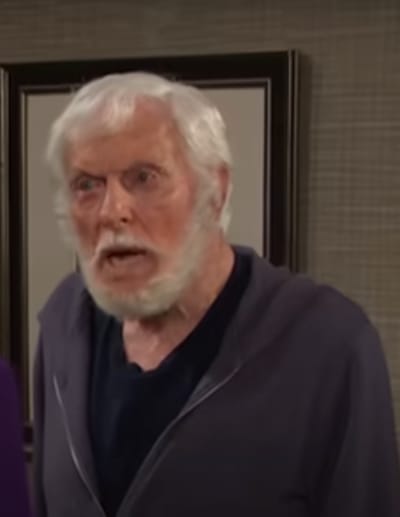 Maggie may see Xander and Sarah as younger versions of her and Victor,  but still. She should have been preoccupied with grief rather than putting her nose in Sarah's business.
I also wonder how much Xander overheard while Sarah was in labor. After he went to get some towels, Sarah worried that she might accidentally let slip that he's the baby's father—making that the perfect time for Xander to re-enter the scene.
He didn't seem to have heard when he did return,  but he might be biding his time for the right moment to confront Sarah. Besides, he could hardly say anything in front of Chloe. That would merely cause extra drama at a time when it wasn't needed.
Sarah seemed to be in dire straits after giving birth, but I doubt her life is in danger.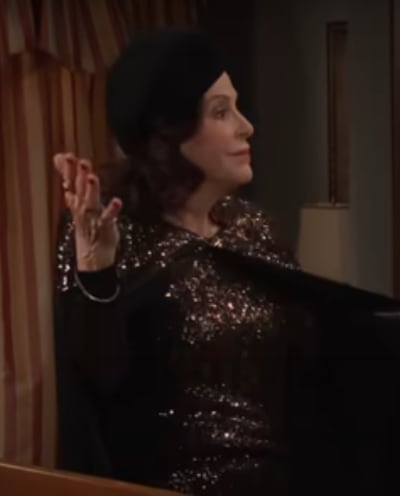 It would be pointless to bring her back for the funeral only to kill her off, especially since her secret isn't out yet.
It's far more likely that Sarah will tell the truth in a semi-conscious, feverish state. That way, everyone will assume she's delirious and not knowing what she's talking about.
Elsewhere, Theresa supposedly came to Salem for the funeral, but she's focusing most of her efforts on getting Brady to take her back.
I don't understand why people coming to town for such a sad occasion make detours to straighten their romantic lives. Philip did it, too, though he had more reason since he had to convince Brady not to press charges against him.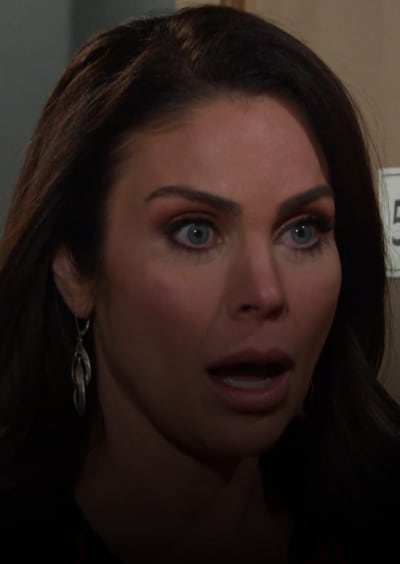 Brady's attitude toward Theresa is as jarring as it is annoying.
Before her reappearance in Salem, Brady had a friendly co-parenting relationship with her. He didn't seem to harbor any animosity toward her when he had phone conversations with her and Tate, and he visited her and his son semi-regularly.
Yet now, Brady hates the sight of Theresa and has decided she's mini-Kristen. Too bad he was never as firm with his daughter, a Kristen clone, as he is with his ex!
Theresa's decision to stay in town to date Alex doesn't make much sense either, considering her son is on the other side of the country. That seems to be an invitation for Brady to do what Kristen just did to him and file for full custody!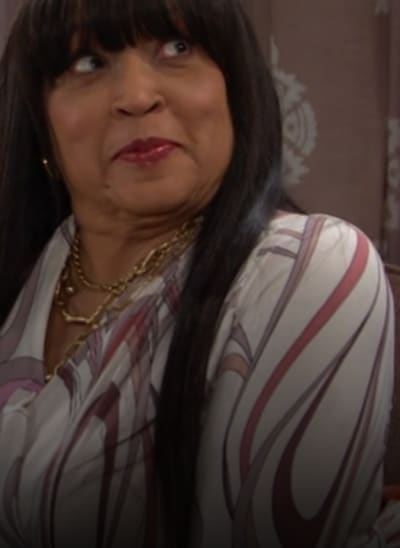 Theresa is a master schemer, so why doesn't she offer to put her talents to use to help Brady get Rachel back? That's more likely to endear him to her than this pathetic behavior, and it's rooted in history. Theresa and Brady fought off Kristen and her goons to get Tate back from Kristen, so why not go head-to-head with her now?
Elsewhere, a new story began involving Ava—and it's not good.
After eight months of no real reaction to his mother's death, EJ suddenly decided he needed to rub Ava out. The last time he hired a hitman went horribly—Gabi killed Nick before the incompetent assassin got anywhere near him.
Yet he did the same thing again; supposedly, this hitwoman was excellent at her job and couldn't fail. Yet Ava saw through her disguise as a nurse in five seconds, got the gun away from her, and shot her.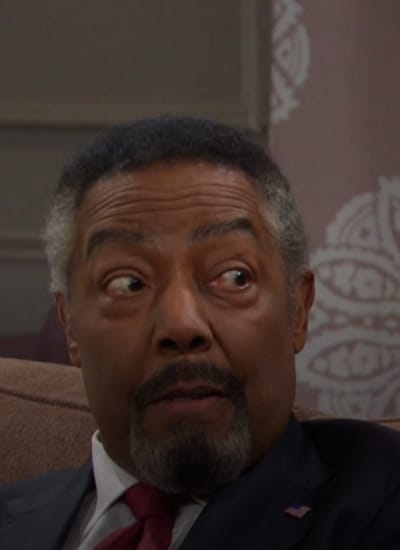 Cue the eye-rolling.
If that wasn't bad enough, a security guard couldn't figure out that the woman who had been shot didn't belong at Bayview and attempted to take Ava down, leading to Ava and Harris holding him at gunpoint and demanding he let them go, which he did.
They ran away to the park (even though Bayview is supposed to be in a secluded location) and agreed they had to hide because another assassin could be waiting at the hospital.
Please make this make any sense.
It took Jada almost as long to realize Ava was acting in self-defense and that someone had hired the woman to kill her as it took Ava to see through the "time for your shot" ruse.
Ava has already figured out that EJ was behind the hit, so all she had to do was stay put and tell Jada that, and this would all be resolved.
Now, we have two fugitives who have no reason to be fugitives. And what's going to happen to Harris when they're caught?
I don't care about Ava, but Harris doesn't deserve to go to jail over this nonsense. This utterly inane story is unnecessary; it only underscores the point that Harris SHOULD have reunited with Eve instead.
Your turn, Days of Our Lives fanatics. Hit the big, blue SHOW COMMENTS button and let us know your thoughts about this week's happenings.
Check out the latest Days of Our Lives Round Table discussion, updated every Sunday for even more Days of Our Lives chat.
Days of Our Lives streams exclusively on Peacock. New episodes drop on weekday mornings at 6/5c.
Jack Ori is a senior staff writer for TV Fanatic. His debut young adult novel, Reinventing Hannah, is available on Amazon. Follow him on Twitter.