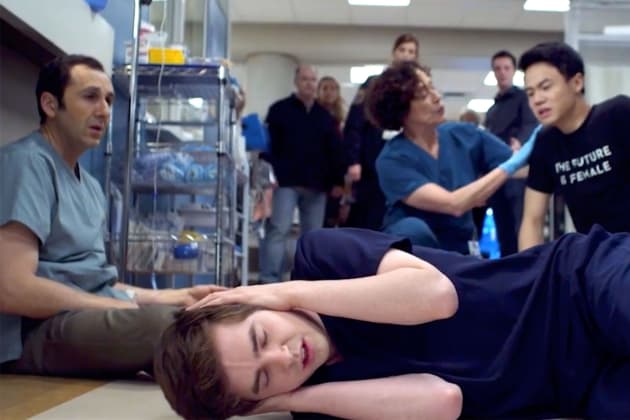 Don't believe the hype!
Days of Our Lives spoilers for the week of 1-30-23 suggest that Stefan will remember his love for Gabi after being deprogrammed. But this story can't end that easily, can it?
Rolf will be working in the not-so-secret room in the Dimera cellar rather than in his lab, with Gabi breathing down his neck and Stefan desperate to get out of her clutches. What could go wrong?
While the spoiler video gives fans hope that Stefan and Gabi will reconcile, it probably won't be exactly what it seems. There are several fake-out possibilities here.
First, Stefan could be pretending to remember his love for Gabi so he can escape what has to be a terrifying situation. Gabi knocked him out and tied him up while prattling on about how he'll thank her once he remembers her. And now Rolf has him hooked up to some weird machine and is promising to deprogram him.
Stefan's not about to become Rolf's latest guinea pig; he might say or do whatever it takes to get out of that situation.
And with Rolf having to MacGyver things a bit, the anti-brainwashing might not hold for long. Stefan could remember his life with Gabi, fall asleep, and wake up in love with Chloe and hating Gabi again.
There's also the possibility that he remembers how he felt about Gabi but wants to leave it in the past.
This would be especially devastating for Gabi. She's tried to sell him on the idea that reversing the brainwashing would give him the freedom to choose who he wants to be with, but if that isn't her, she will not take it very well.
Spoilers say that Gabi worries her plan has backfired, so this is a distinct possibility!
This isn't the only supernatural storyline; there's more silliness in the world to come. According to the spoiler video, Kate gets a tap on the shoulder from someone she'd rather never see again: Jordan.
Most of the audience would rather never see Jordan again, either, but Kate's in Purgatory, so she has to deal with her dead arch-nemesis. Hopefully, Kate will get the upper hand and find her way back to Earth SOON. Viewers will take only so much of this kind of nonsense!
Please scroll down to check out all eight spoilers for Days of Our Lives during the week of 1-30-23.
Li demands to know what kind of game Gabi's playing.
Gabi didn't really think she would get away with calling Rolf and sneaking off before Li got out of the shower, did she?
He's all excited, and he's not going to let her walk out the door easily.
The easiest — and cruelest — thing Gabi could do is tell him the truth: she was only pretending to forgive him so she could find his burner phone and call Rolf. She wants Stefan back and will never forgive Li, ever.
But will she do it, or will she make up an absurd story to escape the situation?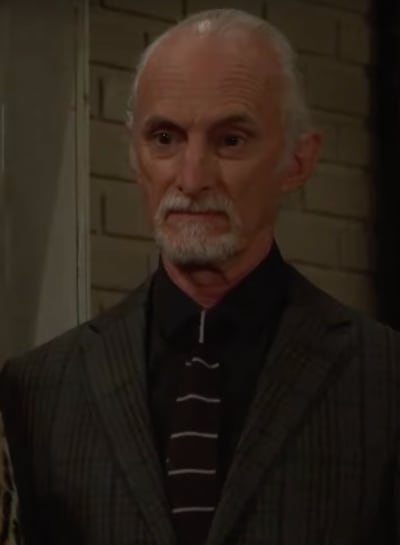 Rolf prepares to deprogram a resistant Stefan.
Surprisingly, Rolf follows Gabi's orders even though she's not a Dimera. He probably likes Li even less than he likes her and is willing to do anything to get out from under Li's thumb.
Spoilers say that Rolf's instruments go haywire in the secret room. That can't be good!
Remember when Anna gave Sarah a dose of the "antidote," only for Sarah to regress to a child-like state? This setup feels like it's going to be similar.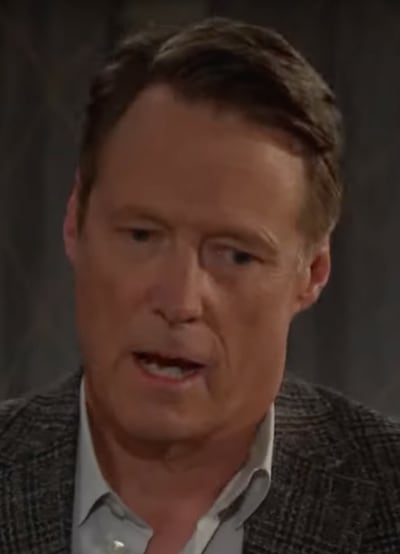 Jack encourages Chad to find love again.
It's been six months or so since Abigail died. Many people wouldn't feel ready to move on in real life, but in soapland, that's an eternity.
Abigail's ghost already gave Chad permission to move on months ago; unsurprisingly, Jack wants his son-in-law to be happy.
Chad has a lot to think about, though. In addition to still mourning Abigail himself, he has two small children who he doesn't want to get attached to women who aren't going to stay in his life.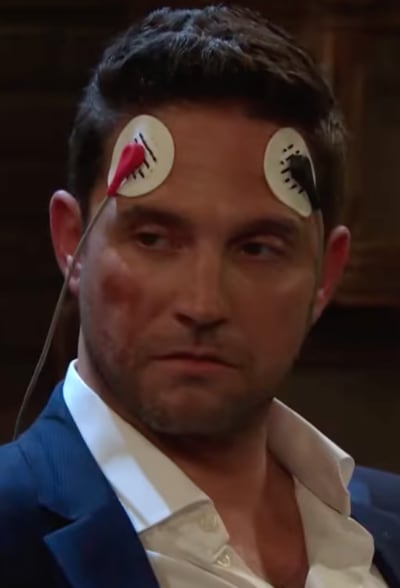 Gabi fears her plan to deprogram Stefan has backfired.
Uh-oh! As we discussed above, this isn't going to be smooth sailing.
Of course, this spoiler COULD mean that Stefan is initially more stubbornly anti-Gabi, only to recall his love for her while she's sobbing uncontrollably.
But nothing is ever easy in Salem, so Gabi will likely have to fight to get Stefan back even after he is deprogrammed.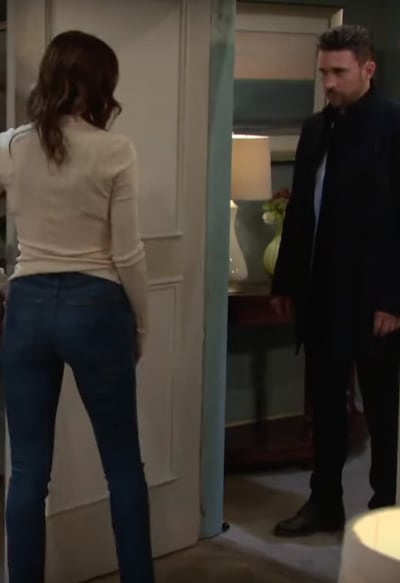 Stephanie and Chad are anxious to see how a new stage in their relationship develops.
After Jack gives Chad his blessing to move on, Chad knows exactly who he wants: Stephanie.
The two go from friendship to the bedroom very quickly, but is this a great idea?
Stephanie is still licking her wounds over Alex's betrayal, and Chad is first dating again after losing Abigail. Why can't anyone ever take things slowly?
Wendy catches Alex sneaking out of Allie's bedroom.
Paulina will convince Chanel to give her relationship with Allie a second chance… just as Allie and Alex have a sleepover.
Alex's bedroom sneak-out may be innocent; Allie could be sleeping on the couch or in another room, especially if Henry is with her. But the optics are terrible.
Wendy didn't like keeping Stefan's brainwashing secret from Gabi. Will she be willing to keep her mouth shut again so soon after, and for Johnny's twin, no less?
Steve stuns John and Roman with his plan for Orpheus.
Uh-oh. What kind of crazy plan does Steve have?
With Rolf in town, I'd rather we resurrect the ladies and let Orpheus rot in prison. But that wouldn't be fun, would it?
Steve's plan may involve using Lucas to get to Orpheus. That prison run-in had to have a bigger purpose than a one-off fight, and working with Steve to get Orpheus might help redeem Lucas after the nonsensical Sami-napping storyline.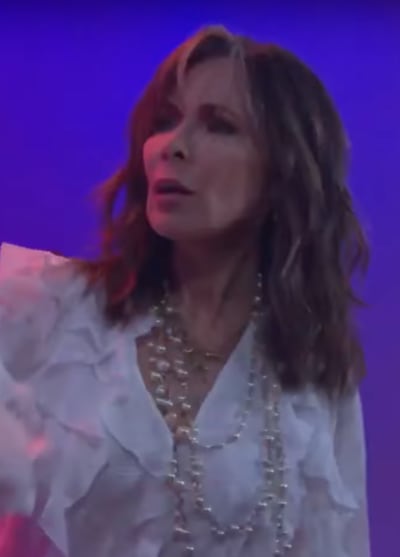 Kate encounters an old foe while Kayla is reunited with a loved one.
At least one of the three ladies will make it to Heaven!
They all should be there, plotting to get that annoying angel to give them their second chance card.
Technically, Jordan should be free of her mental illness now that she's dead, but does anyone want her and Kate going toe-to-toe in the afterlife?
What do you think about these spoilers, Days of Our Lives fanatics? Hit the big, blue SHOW COMMENTS button and let us know!
If you'd like to discuss already-aired episodes of Days of Our Lives, check out the latest Days of Our Lives reviews and Days of Our Lives Round Table discussions.
Days of Our Lives streams exclusively on Peacock. New episodes drop on weekdays at 6 AM EST / 3 AM PST.
Jack Ori is a senior staff writer for TV Fanatic. His debut young adult novel, Reinventing Hannah, is available on Amazon. Follow him on Twitter.