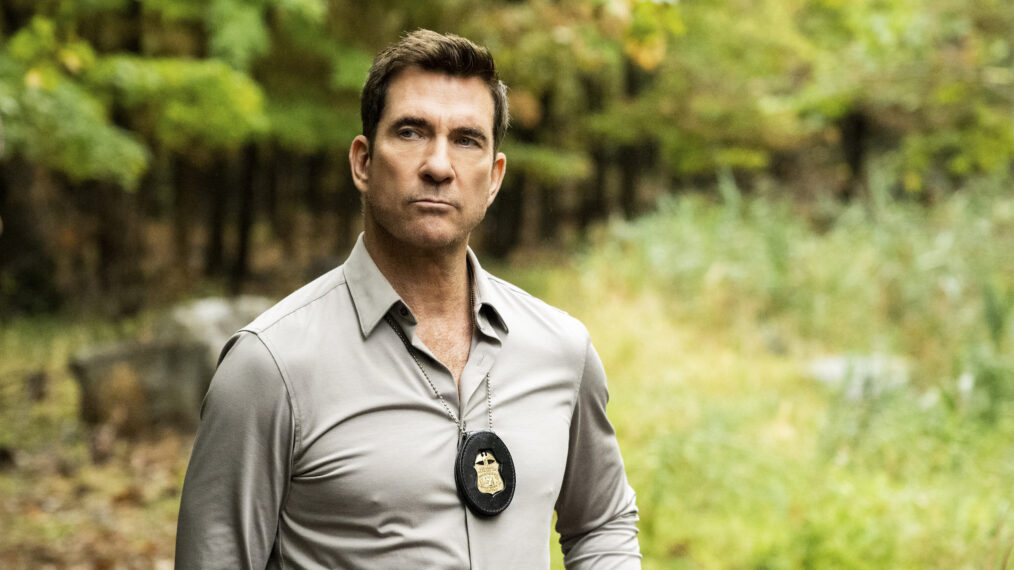 Get ready for what may be the event of the season, with all three FBI shows teaming up for a global crossover event on Tuesday, April 4.
Details about the high-stakes bicontinental case, which will see FBI and FBI: International swap time slots, have yet to be announced, but franchise stars Missy Peregrym (FBI's Maggie Bell), Luke Kleintank (International's Scott Forrester), and Dylan McDermott (Most Wanted's Remy Scott) featured in character in the video revealing it's to come. So of course when TV Insider recently spoke with McDermott, we had to ask about it.
"I don't know much about it, but that I'm going over there to FBI. Beyond that, I don't have a script yet, so I don't know exactly what the case is," he shared. "But I'm sure it's gonna be certainly the event of the season because to have all three shows [coming together] and me coming on for the first time and meeting everyone and working with them, I think it's really gonna be a lot of fun."
And if he had a choice about what he could do in the crossover, are there any characters he'd want to work, get a drink, or go hatchet-throwing with? "I would love to do all of it. I think there's a real opportunity for people to watch all three shows, all our avid viewers. And I think it's a real crowd-pleaser to have all the different characters travel to each episode in each show," he said. "I think that's just so much fun for the audience and it's become more and more popular. And I think Dick Wolf really has kind of spearheaded that movement to have all these shows mix."
McDermott was part of a crossover when he played Richard Wheatley on Law & Order: Organized Crime (with SVU), but unfortunately, he and The Practice costar Camryn Manheim (Lieutenant Kate Dixon on Law & Order) didn't cross paths. But given that all the FBI, Law & Order, and One Chicago shows are part of the same universe, it could happen. "Absolutely, 100 percent," McDermott agreed. "I hope it does. That would be amazing."
The only downside? Now we can't see Manheim possibly interrogate McDermott became they're on the same side of the law. "I would have loved that," he laughed. But, hey, who knows what could happen, especially if McDermott gets his wish and Remy keeps going undercover!
FBI–International–Most Wanted Crossover, Tuesday, April 4, 8/7c, CBS