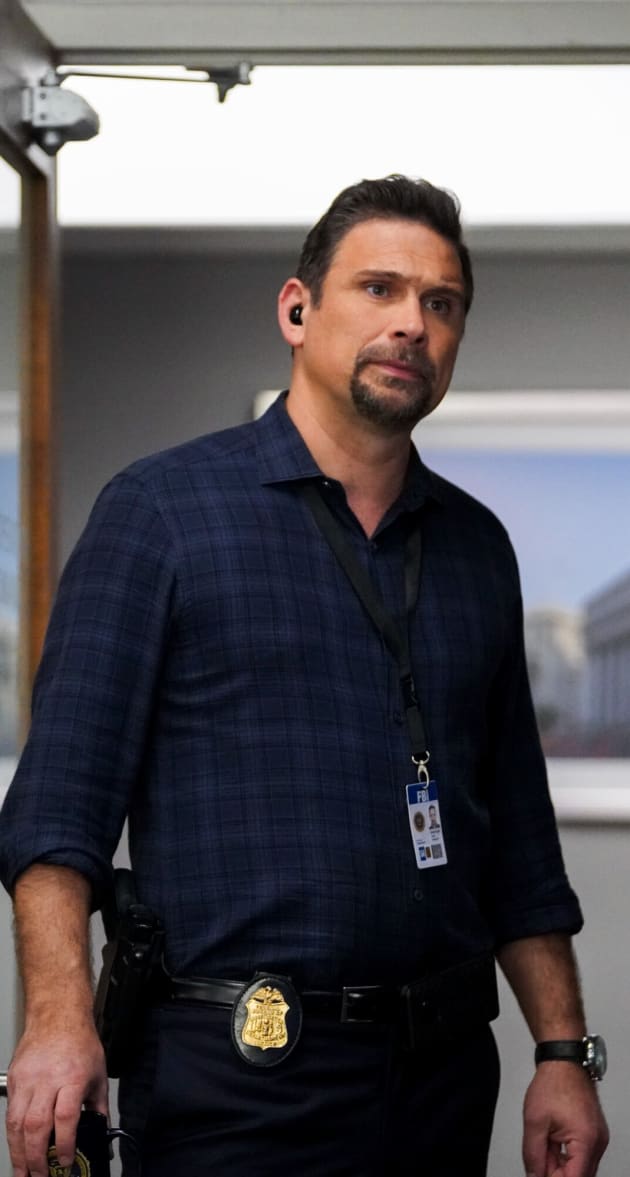 Isobel made the most of her spotlight episode.
The unit's no-nonsense commander discovered that she had gotten a case wrong early in her career on FBI Season 5 Episode 10.
And Isobel was determined to make up for that earlier error in judgment no matter the cost.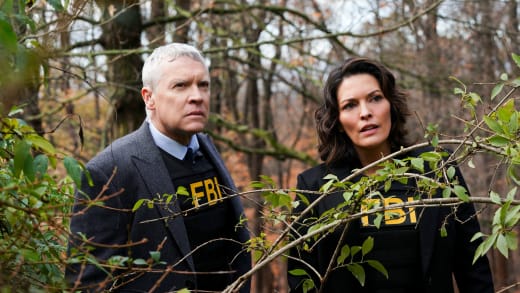 So this is what it takes to get Isobel out of the office. It was a refreshing change of pace.
It did seem strange that a pizza-delivery driver missing less than 24 hours would become an FBI case, But it must have crossed some line that they had to pick it up.
But the case got interesting when the brain trust couldn't find information about the missing driver Chloe. In this social media age, that's unusual. No, make that suspicious.
Her short-term boyfriend was no help since he knew bupkis about Chloe's background. To a certain degree, a young male failing to learn more about his girlfriend's history is to be expected. But he knew absolutely nothing.
Instead, the agents had to rely on a stalker for a breakthrough. And truth be told, he was pretty innocent, just attempting to track down a woman who had ripped off his parents.
So Chloe used to be known as Tasha. That was an intriguing twist: the victim had changed names for whatever reason.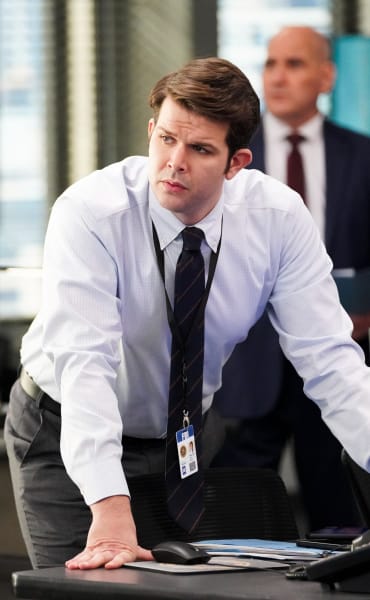 But the real bombshell hadn't gone off yet. Chloe's DNA matched a girl supposedly killed 18 years ago. Something ain't right there.
And surprise, surprise. Isobel and her partner, Jake, had solved the case of Annabelle Collier's abduction and murder, sending away the man who confessed to those crimes.
Not surprisingly, the fact didn't sit well with Isobel, who was determined to figure out where she and Jake had gone wrong.
She quickly came up with a potential suspect as Eddie Lyman, the man convicted of that long-ago crime, had been released a few months earlier because his public defender was a drunk.
Eddie looked good on paper as a suspect, but it soon became apparent that he didn't have the brains to pull off such an abduction.
He screamed to everyone who would listen that he was innocent. He'd stupidly pled guilty because his lawyer told him he could go home if he did. Besides, he had that pesky work alibi. So their prime suspect evaporated.
It did make sense that the kidnapper would have been in the same class as Eddie since he likely lived in the same area as Annabelle's family.
But that meant that Isobel and Jake had to admit to Annabelle's mother, "Oh, by the way. Your murdered daughter has actually been alive all this time."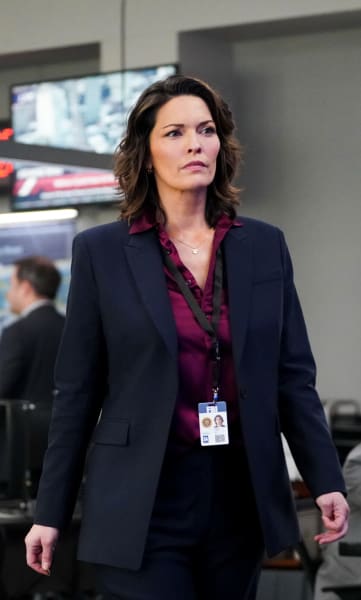 Since they needed the help of Annabelle's mother, Joan, Isobel did the intelligent thing and apologized. Jake tried arrogance instead, claiming that they did the best they could under the circumstances, which did not go over well with her.
What wasn't evident was why the police didn't press Eddie harder about where Annabelle's body was, in exchange for a reduced sentence, to give Joan closure. Maybe that would have made clear that he was an innocent idiot.
At least Isobel had the decency to feel guilty that they had taken the easy way out with Eddie rather than keep looking for Annabelle's real kidnapper. Jake's reaction seemed to be, "Stuff happens."
Maybe, as Isobel suggested, they were distracted by their tumultuous relationship, and the case got short shrift as a result.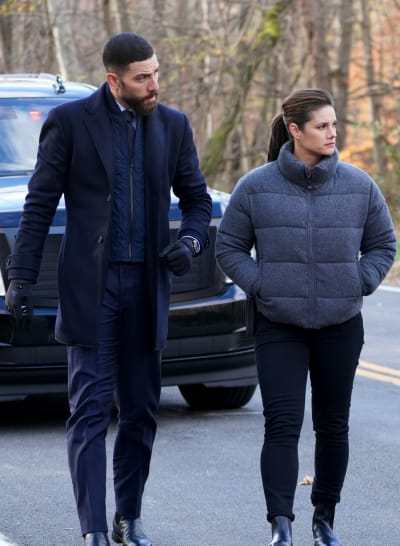 That long-ago relationship goes a long way to explaining why the by-the-book Isobel countenanced interoffice relationships such as Jubal and Rina, and Scola and Nina.
Once Joan started describing Jeff Whalen's relationship with Annabelle, it was quickly evident who the ring-wearing abductor was.
Once the squad began tracking Whalen, it was apparent where Annabelle/Tasha/Chloe picked up her knack for developing aliases. She came by it honestly by watching her father figure in action. And if somebody had cause to run away from home, it was her.
Little wonder their pursuit of Whalen fell apart once they established where he was living in upstate New York. Maggie and OA did a terrible job tailing him down the small town's main street. Also, a tall Egyptian man will stand out in such an environment.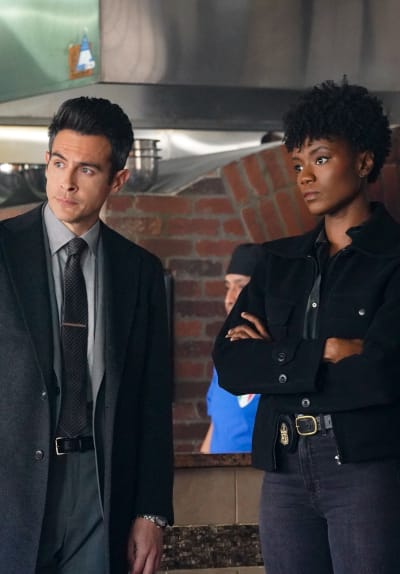 Fortunately, with a little guesstimating, Elise could pin down Whalen's hideout.
And honestly, it shouldn't have taken two passes to find Annabelle inside that tiny cabin. How about shouting her name a time or two? That would have done the trick.
But then, Isobel wouldn't have had her hero moment, charging into the flaming cabin to find the captive Annabelle.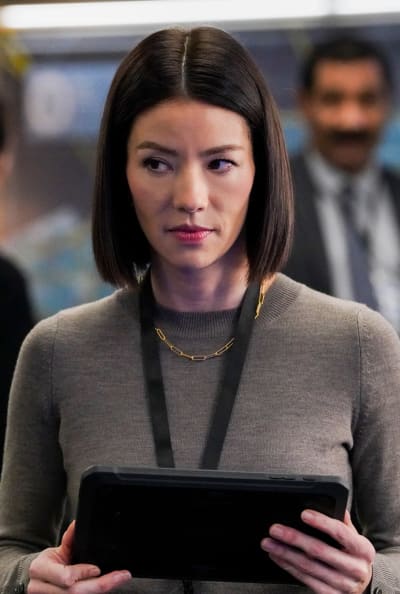 It was a touching moment when Isobel brought Joan and Annabelle together for their long-delayed reunion. As she said, they do have a lot to catch up on.
It was great to see that Isobel has grown, shooting down Jake's offer to go out for drinks. She knew enough to leave that mistake in the past.
This episode raised the question of why don't Isobel (and Jubal) get out into the field more often.
To revisit Isobel's history, watch FBI online.
How did you enjoy Isobel as a field agent?
Who else would you like to see step out of the office and into the field?
Are you OK with Maggie/OA and Scola/Tiffany being in the background like they were in this episode?
Comment below.
Dale McGarrigle is a staff writer for TV Fanatic. Follow him on Twitter.