It's been nearly two years since viewers last checked in with the titular mother-daughter duo of Netflix's Ginny & Georgia, but 10 all-new episodes will offer some clarity following Season 1's major cliffhanger ending.
Ahead of the show's return on January 5, TV Insider spoke with showrunner, writer, and executive producer, Debra J. Fisher about what fans can expect from the drama. For those who may need a brief refresher, Ginny & Georgia follows the story of daughter Ginny (Antonia Gentry) and mom Georgia (Brianne Howey), who move from Texas to the wealthy fictional suburb known as Wellsbury, Massachusetts after the sudden death of Ginny's step-dad and Georgia's new husband, Kenny Drexel (Darryl Scheelar).
(Credit: Amanda Matlovich/Netflix)
Along with Georgia's other child, younger son Austin (Diesel La Torraca), the trio begins to plant roots that were being threatened by Season 1's end when Ginny was informed by a private investigator that it's believed her mother poisoned Kenny to death, inducing a heart attack. Needless to say, the shock hit her hard, and Ginny bolted with brother Austin in tow.
So, where exactly will Season 2 begin? Fisher says it "picks up two weeks after Season 1 ended when we saw Austin and Ginny drive away on Marcus's [Felix Mallard] motorcycle after Ginny had learned her mom committed murder." In other words, according to the showrunner, "they are not in a good place. Ginny and Georgia have not spoken."
As for where Ginny and Austin end up, Fisher reveals, "they have been at Zion's [Nathan Mitchell] in Boston." Zion is Ginny's biological father, who recently decided to settle in the area to spend more time with her and the family.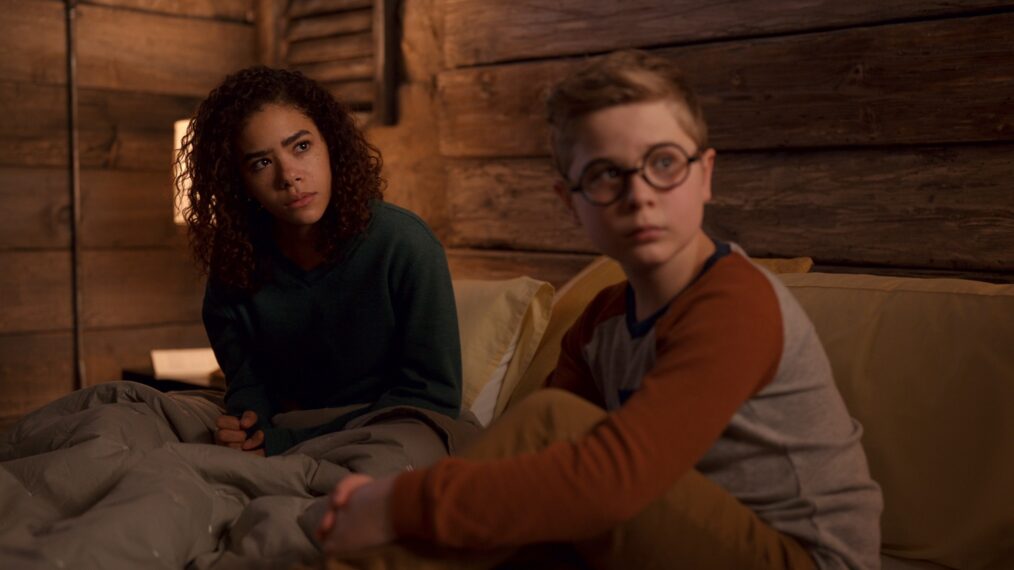 (Credit: Courtesy of Netflix)
But in a show where the mother-daughter relationship is crucial, you can't keep Ginny and Georgia apart for too long. "We spent all of Season 1 really breaking these two characters down," Fisher notes, "and then for Season 2, we really spend the whole season building them back up and bringing them back together."
Still, "the stakes could not be higher because obviously, Georgia is worried," Fisher points out. "She's kept that part of her life a secret… she'll do anything for her kids, but you don't talk about murder." But she may not have a choice considering how much Ginny's been clued into her behavior.
And while the mother-daughter relationship may be in shambles, there are other kinds of relationships to look out for, particularly romantic ones. "This season we really get deeper into those layered romantic relationships," Fisher confirms. "For Georgia, she and Paul [Scott Porter] are engaged and they're planning to be married, and Paul is going to be moving in with them. So that brings up a lot of tense moments when there's a new man in the house."
Meanwhile, when it comes to Ginny and Marcus, who left their relationship a little up in the air in Season 1, Fisher teases that when Ginny returns home, "she and Marcus get back together and form their bond." She goes on to add, "this season's so beautiful in terms of their relationship. It's one of my favorite things because it just feels so realistic and grounded where they are."
But just because these bonds are solidifying doesn't mean it's all smooth sailing.
Ginny & Georgia, Season 2 Premiere, Thursday, January 5, Netflix