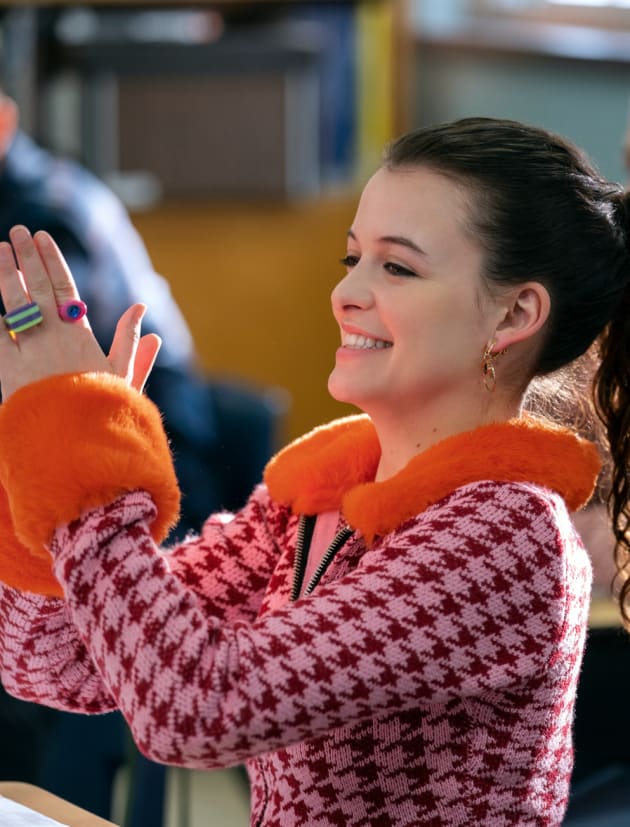 Everything has changed when Ginny & Georgia returns for its second season on Thursday, January 5.
TV Fanatic got the chance to speak with Brianne Howey (Georgia), Antonia Gentry (Ginny), Felix Mallard (Marcus), and Sara Waisglass (Max) ahead of the premiere.
Ginny & Georgia Season 1 concluded with Georgia skipping town with her brother, Austin, after realizing the true extent of her mother's lies.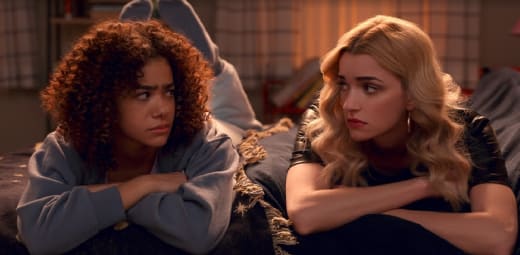 Brianne tells TV Fanatic that Ginny & Georgia Season 2 picks up soon after the first season's events.
"It's only been two weeks," the star tells TV Fanatic.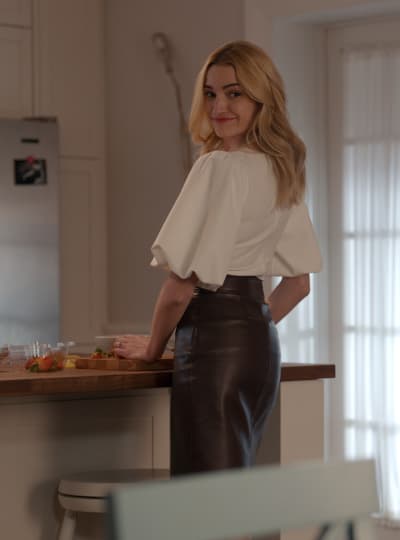 "Georgia's biggest secret that she's been harboring has been exposed to the one person in the entire world that she hoped would never find out."
Brianne says that Georgia is at rock bottom due to this bombshell, but the star enjoyed showing a more vulnerable side to the mother-and-daughter relationship this season.
"In Season one, you see Georgia in her vulnerable moments and Ginny in her vulnerable moments. Everybody's very vulnerable," Antonia adds.
"In this case, the two simultaneously deal with something really difficult. We see them at odds with each other and face each other's secrets," Gentry teases.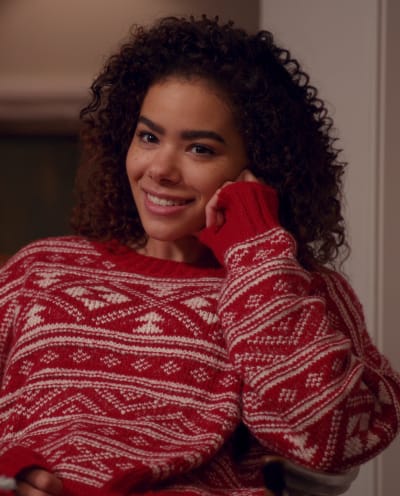 "They really have to work on rebuilding that trust. I think that's the core of this season with their relationship."
Antonia says that viewers will see them question whether trust and that mother-daughter bond can be repaired.
"There's an enormous elephant in the room now," Brianne says.
"It calls back to the scene in season one, where Georgia is in Ginny's hallway, and Ginny's desperate to know all of Georgia's skeletons," Antonia shares.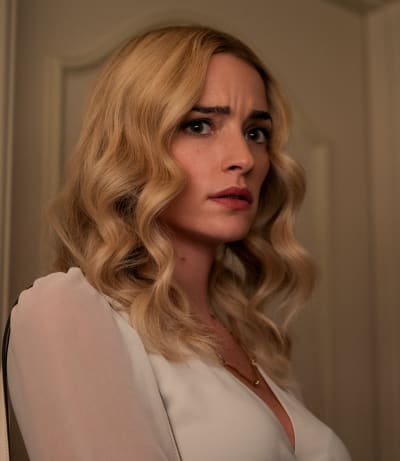 "What else is she hiding from Ginny? And Georgia tells her straight up, 'I can't tell you. There's no going back from that. You'd never look at me the same.' And that's exactly where we pick up with season two," the star adds.
After the intensity of Ginny learning everything and skipping town at the end of the first season, I asked Antonia and Brianne whether they thought there was a way back for Ginny & Georgia as they read the scripts for the opening episodes.
Antonia says that Ginny can be so stubborn and headstrong, but at her core, she does love her mom.
"I didn't think it would be something that would permanently kill their relationship, but I was very intrigued to see how they would rebuild it in the world."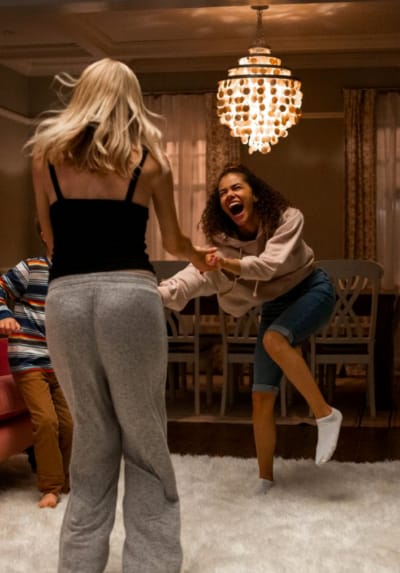 Brianne didn't have a definite answer, but she did tease that Georgia makes things happen when she puts her mind to it.
Georgia and Cynthia's relationship throughout the first season was fraught, but we see them take things in a different direction in the second season.
Brianne credits the strong writing for Season 2 for giving us many surprising character relationships and friendships.
"It allows us to see a whole new side to every character, especially Cynthia and Georgia."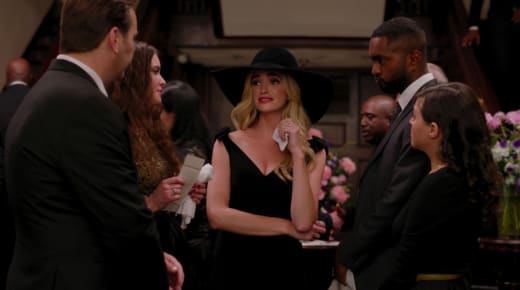 "Cynthia taps into this desire that Georgia has been harboring for so long and kind of awakens something in her," Brianne adds, sharing that it's a fun dynamic to play.
"I love working with Sabrina and those scenes. She's so funny. There's just so much subtext between them, and they're such an unlikely pair that it's fun to watch and play."
Marcus and Max didn't have the best relationship in the first season. They may be twins, but they were pretty far apart.
Felix believes that the second season is about how these characters pick themselves up after a significant fallout.
The actor shared that Marcus and Max are so similar that it frustrates them.
"We see so much of that towards the start of the season. We see that obviously Max feels very betrayed," Felix adds about Max learning about Ginny and Marcus.
"Marcus doesn't understand why, and we see how they reconcile throughout the season. But definitely, at the start, they're not mates. Not mates at all."
Sara says that Max returning to school with Ginny is difficult because Max took Ginny under her wing when she first showed up in town.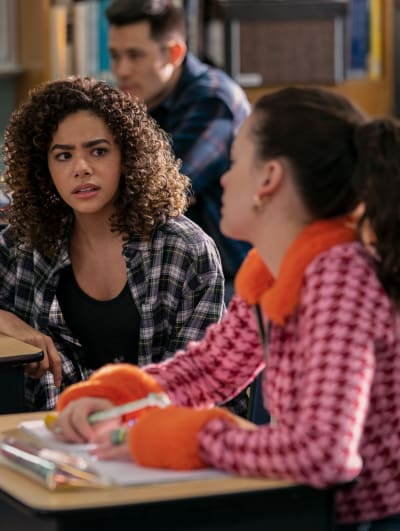 "I think that's where a lot of her pain comes from. I'd say like 90% of it, and then the other 10% is like, 'eww,'" Sara said with a laugh.
Sara promises that Max deals with pain in a "very dramatic and angry way."
"I think she's taking that hurt, and she's making it into anger because that's the only way she knows how to deal with it," Sara says.
"That's gonna be a lot of fun for people to see because they only know Max as like this fun, positive energy, and now you're getting to get to see her a little bit mean, which is lots of fun, so I think people will be excited about that."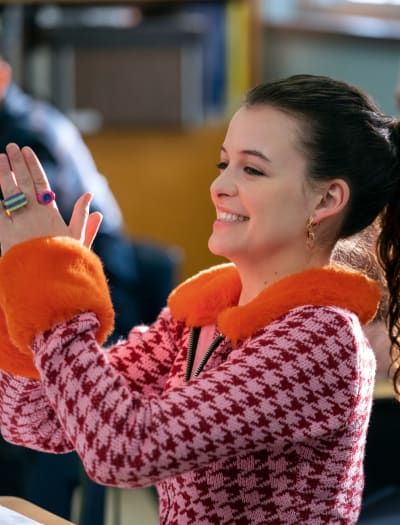 Ginny & Georgia Season 2 launches on January 5 on Netflix.
Check out the trailer below.
Paul Dailly is the Associate Editor for TV Fanatic. Follow him on Twitter.