Fiction gave us the trial that never was.
Hitler is tried and sentenced on Hunters Season 2 Episode 8. Clara finally understood where Jonah had been coming from, and they took their relationship to the next level.
All pieces fall into place, and we learn the perverted beginning of the Hunters and how in a bid to protect themself, one man changed the course of history without even knowing it.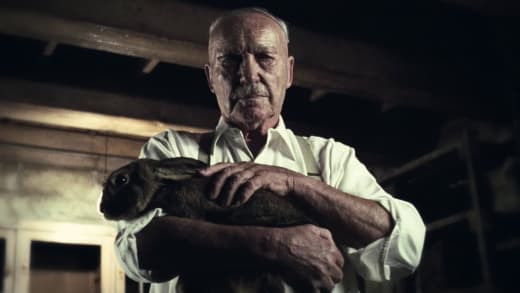 This being a series finale, it was a great one. It gave us everything it had promised and then some. We experienced the trial, and all the stories were tied up nicely but left open for anything that might happen in the future.
It is important to note that Hunters was not a documentary show. Actual events inspired it, but they didn't depict the events as they were. The creator took liberty with the story, which allowed them to give us Hitler's trial.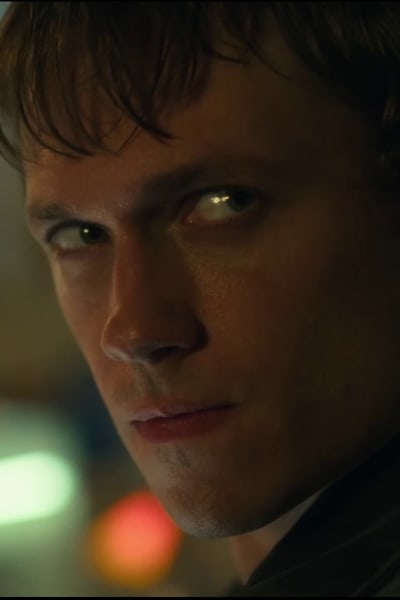 Jonah never gave up hope that Clara would forgive him. But before dealing with the Clara situation, the world was watching to see this infamous man get his day in court.
Travis also survived the gunshot and was making plans with The Colonel.
The trial was interesting.
Knock 'em dead.
The fact that the defense attorney and the prosecutor were Jewish was the first interesting thing. It was unexpected that Hitler would allow a Jew to represent him but he was not in a position to argue or make demands.
I hold nothing against Benjamin, and as a matter of fact, I respect his dedication to following the law. He didn't kid himself by trying to argue that Hitler was not guilty of the charges levied against him, but he ensured that he got a fair trial and his day in court.
Generally, giving someone a chance to defend themselves without being beaten into submission is great. It doesn't matter the crime the person has been accused of.
Trials are not also only about the accused. They are also about the victims. Many victims finally got to let out all their pain and say what they had been holding in for years. It is a chance for the world to listen to them and hear their story.
It is an opportunity to let the facts be known. For truths to be laid out in the open and lies to be debunked.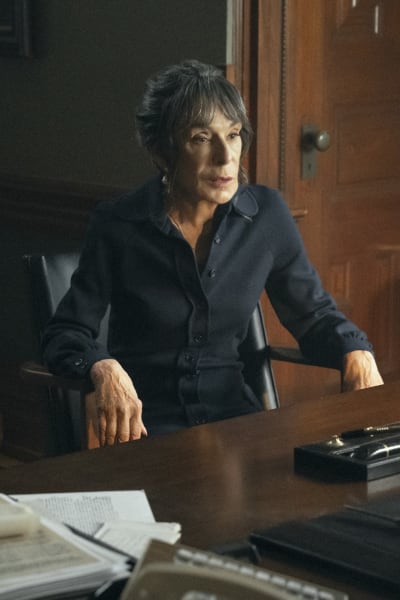 Throughout the season, we got little glimpses into the personality of Hitler. At first, he came off as a weak old man who needed a caretaker. Then he was shown to be as awful as one would expect.
But during this trial, his full colors came into display, and we saw the insecure, narcissistic, hateful, evil, and deluded man that we all have concluded he is now.
There wasn't much anyone could use to argue a case for Hitler. He is one of the most disgusting people ever to walk the face of the earth. Even putting him on the stand, he could never argue his case.
It was a huge risk putting him there because we all know that even today, he inspires some people while in his grave. Televising him all over the world would have negative consequences.
I never ordered the killing of any Jew. And no document or paper will tell you otherwise. You American killed your Native Americans, enslaved Africans. You Brits, you put the Boers into concentration camp. And you Soviets killed millions of people. And you sit there… to judge me?
He tried to gaslight the entire world into believing he wasn't horrible. Many people have also done bad things, you see. But two wrongs never make a right.
In the past, Meyer freaked out after realizing that Ruth knew about his identity. If he had killed Ruth, that would draw unwanted attention to him. He also wanted more people in his band to help kill anyone who knew about his identity.
Throughout the trial, our hunters were strategically placed in the courtroom because they knew someone would always try to protect Hitler.
Adolf Hitler… on the count of crimes against peace, the tribunal finds you… guilty as charged. On the count of crimes against humanity — guilty. On the count of common plan or conspiracy to commit murder… guilty. Adolf Hitler, you are hereby sentenced to lifetime imprisonment without the possibility of parole.

Judge
I will admit that Hitler being found guilty of the charges didn't move me. While reviewing Hunters Season 2 Episode 6, I mentioned that nothing could be done to him to make up for all the evil he had committed; he could die a million deaths, which would still not be enough.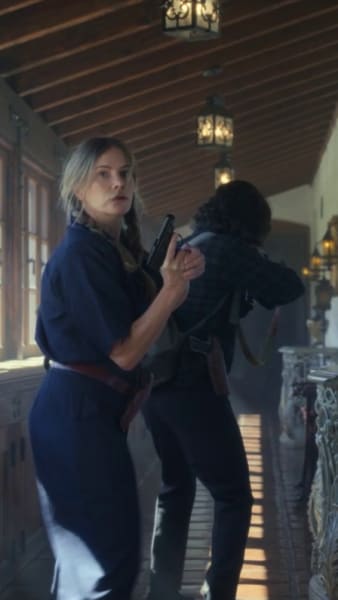 It appeared that all the courtroom people were relieved by the outcome, so maybe it was the best that anyone could have expected.
Travis and The Colonel's attempt to rescue him was an exercise in futility. Their unholy trinity was always doomed to fail because they were awful people who could never trust each other.
With an escaped Travis in the wind, there is always the chance that Nazism might rise again. Hasn't it?
The hunters must make sure that evil is not allowed to thrive.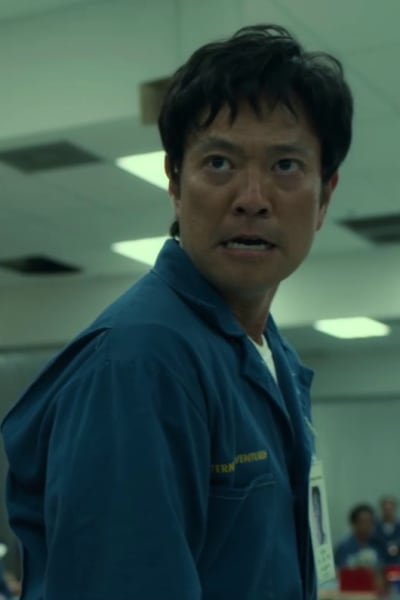 It was a reality Sister Harriet tried to get Jonah to see. Even in the comfort of his marriage, it doesn't mean the outside world is safe.
Harriet: At 9:17 p.m., just a couple of hours before Ruth was murdered, a call came into the toy shop from 212-073-4309. The number that belonged to the residence of… Meyer Offerman.
Jonah: Meyer called Richter.
Harriet: Meyer gave the order. My deepest sorrows about your grandmother. Ruth had discovered Meyer was The Wolf.
Jonah: She figured it out.
Harriet: But before she could act… he got to her. Evil doesn't rest, Jonah. Evil doesn't retire. So why should we? How can we? We tell the stories of the past to change our future.
The finale did an excellent job of giving everyone a happy ending. Jonah got married, Lonny won some acting awards, and Joe lived freely on the road as his companion.
But these people are hunters at their cores, Jonah especially. His marriage might not survive his lies. Even when he takes his wife for a vacation, it is to hunt some Nazis.
The idea for this show was fresh and very well executed. It could sometimes feel slow, but that was all part of Hunters' charm.
What did you think of this finale? Was it everything you hoped for?
Do you think they all continued hunting, or did everyone move on to other things?
Let us know what you think in the comments section below.
Denis Kimathi is a staff writer for TV Fanatic. He has watched more dramas and comedies than he cares to remember. Catch him on social media obsessing over [excellent] past, current, and upcoming shows or going off about the politics of representation on TV. Follow him on Twitter.