Joey Lawrence has been making movies with his brothers for some time now.
But Frankie Meets Jack adds another level of family fun, as Lawrence and his wife, Samantha Cope, co-wrote the Tubi original film.
Frankie Meets Jack is a romantic comedy in the truest sense of the phrase, pairing a sweet love story with a healthy dose of broad comedy.
Once you begin speaking with Lawrence and Cope, it's easy to see why the movie works. Their affection for each other is evident, as is their ease in each other's company.
Our conversation, punctuated by bouts of laughter, began by discussing Lawrence's partnership with his brothers.
"It's been great," Lawrence said when asked about working with his brothers.
"You know what? We worked together a lot as kids and stuff, and then we took, frankly, quite a large break. About three or four years ago, we said we got to really get back to it and do it as grownups. It'd be a lot of fun working together again in this capacity."
Once kids for hire, the idea of creating and working in that capacity as adults was really appealing. Lawrence added, "I mean, obviously, it led to meeting the best person ever," referencing meeting his wife in a movie co-written by and directed by Andrew Lawrence, A Deadly Deed.
"It's just steamrolled from there," Lawrence said. "We wrote and produced a Christmas movie, and Andy directed that. It was the number one Christmas movie on Amazon last year, Mistletoe Mixup. Which led, believe it or not, to them commissioning us to do a sequel, which we shot earlier this year."
And, of course, Lawrence and Cope co-wrote Frankie Meets Jack, getting Andrew Lawrence to direct. But the Lawrence family's excitement doesn't stop there.
They've got a lot more on tap, including a series called Lawrence House with the producer of Wedding Crashers. It "is really edgy and really funny and has tons of heart. People have never seen us like this," Lawrence said.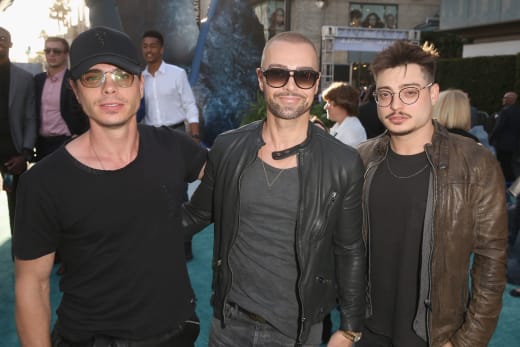 They've also got a podcast launching February 24, 2023, appropriately called Brotherly Love Pod. Again, Lawrence said, it will find the brothers relating as they normally do. "And no one's ever really seen that. So it's going to be a lot of fun," Lawrence beamed.
"Full steam ahead on the brothers rolling and working together and keeping it all in the family. Which it's just really a lot of fun, to be honest with you."
Cope laughed, "It's so funny. I'm very excited for you guys all to get a little glimpse into what our Thanksgiving dinners look like."
The idea behind Frankie Meets Jack was sparked by the couple's love for dogs and their desire to bring attention to the rescue and adoption of shelter dogs and how doing so can change your life.
"Then we're like, 'Well, we have to put some hunky guys in there for all the ladies out there,'" Cope laughed, gesturing at her husband. "It just snowballed into this beautiful love story. We were so obsessed with all these old-school, romantic comedies. We watch a lot of those together, and we wanted to make our own."
Lawrence continued, "Yeah, When Harry Met Sally and My Best Friend's Wedding, and How to Lose a Guy in 10 Days. These movies that, I guess, in the last decade, the studio heads have deemed them not in favor. But I think people are always wanting and craving those.
"Just those simple, little romantic comedies where you can escape for an hour and a half and just have some fun. I'd like to see them come back."
Noting the success of Lost City and Ticket to Paradise, Lawrence said, "I mean, these kinds of things have done well, and I think it's because people are always kind of craving those. So in our small part, in our small way, we wanted just to do a cute little movie, and Fox really liked it.
"Hopefully, it'll perform really well for them on their streamer, Tubi."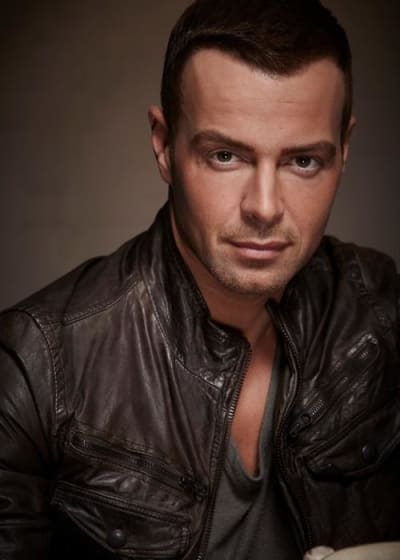 Lawrence and Cope haven't been married too long, meeting in 2021 and tying the knot early in 2022. When asked what it was like falling in love all over again on screen, Cope laughed. "Well, the first movie we met on, we were love interests, but I didn't realize he was trying to murder me the whole time.
"So this one has been so much fun because we're two people genuinely falling in love, and I didn't have to watch my back the whole time."
Lawrence chuckled and said, "Right. Well, you still have to watch your back," which led to a cute back-and-forth on the subject.
The key to their ability to work so well? Comfortability, they agreed. "It's just really so much fun to go to work with that every single day," Cope admitted.
Speaking with them was a lesson in how being comfortable with your partner can make all the difference.
They flitted between subjects with flirty banter, whether ripping on how Cope watches her back with Lawrence or how a phrase from the movie — "falling flat on your face in love" — launched them into a discussion about being pancaked in love, loving pancakes, and Cope's survival on them during her pregnancy, among other things.
The couple has a newborn, so they aren't looking to add another canine to their brood just yet, but shining a spotlight on adopting shelter dogs is close to Cope's heart.
"We love dogs. I feel like there's such an unknown world out there. A lot of people want dogs, and they go to breeders and buy all the cutest dogs. But there are so many great dogs available in the shelters.
"It's always been a real passion of mine, dogs and just rescue animals in general. So we just wanted to shed light on that. We're always looking to adopt more dogs. We'd have a thousand if someone would let me."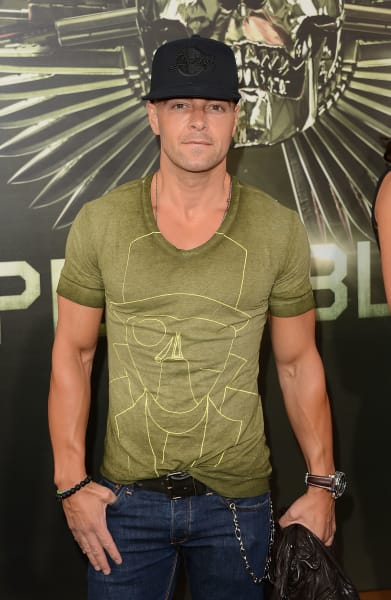 After Cope and I talked about how sweet it would be to raise a puppy and a newborn together, Lawrence laughed. "Amazing. Tell you what, you guys move in together. All right? Have a little fun. Bring the puppies and the babies all at the same time.
"No, we're going to add, but soon. Soon, soon, soon. But the adoption thing is really amazing. I was always like, go to the breeders because we had Goldens growing up and stuff.
"Really, it's amazing to see what's at the shelters. These are amazing dogs. And they're so thankful. They know that you're rescuing them. They know that."
Lawrence says they approached that story aspect "without being too preachy." Its inclusion is story-driven. "We didn't want to pound people over the head with the message. But if you just put it in there, and it's just the norm to go and adopt at a shelter, well, then that's how you start to habitually change minds or open minds."
Most of the comedy in Frankie Meets Jack falls on Lawrence's shoulders, but he's quick to point out that Cope has great comedic chops, too, even if Frankie plays it straight against Jack.
Lawrence said he's always mining as much comedy from everything as possible, even from drama. "I think it's important to mine some comedy because comedy is the release of all of the tension. So we always try to find that without making it super broad. Sam's actually really funny.
Cope laughed. "I taught him everything he knows."
"She can do all the physical comedy and everything. So one of these days, she's going to do that and shock the world. But it was funny to be that goofy guy."
It was also fun that his brother and director, Andrew, popped on screen for a little cameo. "He was the wedding coordinator guy and did his whole accent with his pink suit. We tried to make the comedy make sense and fold it into the script a little bit without being too broad."
Still, Lawrence admits they didn't have the comedy power of Judd Apatow on set to ensure every scene lands as envisioned. "So we try to definitely lay it in as we can and push the limits as much as we can. I mean, this is about as much as we could squeeze in there. But we're always looking to do that."
Comedy is Lawrence's favorite part of the profession. "I love great comedy with those moments when you cry. I mean, some of the best comedies ever have really, really heartwarming moments," Lawrence said. "That's what actually makes a great comedy.
"You look at all the Nancy Meyers stuff. You look at even early Adam Sandler stuff, which is crazy, high-brow, broad comedy. But there are moments when he is on the Zamboni in Happy Gilmore, and he falls in love. And you're like, 'Oh, my gosh.'
"If you ground it with some heart, that's what makes it all worthwhile. So I'm a big fan of that."
Their goal in writing Frankie Meets Jack was simple — escapism. Well, in addition to their love of the craft and genuine desire for romantic comedies to become the draw they once were.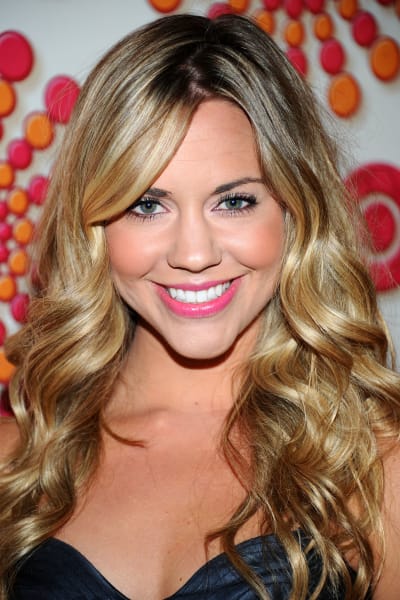 Frankie Meets Jack also features Anne Heche's last performance. On social media, Heche shared joyful posts about her excitement about being a part of the film. The honor of that doesn't escape Cope and Lawrence.
Cope shared, "She was so incredible. Just such a bright light on set. And while she was working, in between takes, she was just full of wisdom and humor. She's so funny. And just such a positive, positive addition to the movie. We're so thankful."
Lawrence agreed. "She seemed like she was just so happy about everything," he said while revealing they were surprised by how excited she was to be in the movie, even if it was a small role.
"I mean, she's done huge movies. Harrison Ford, Johnny Depp, these big A-list movies. I said, 'This is a little part.' She's like, 'Let me read it.' And she said, 'You know what? I love it. I think I can do it. I just want to put myself to it.'
"We said, 'That's all we want.' And she came on there and just exemplified professionalism and dedication. There was no attitude or ego. She filmed the last three days of our movie and came to our wrap party. Stayed the entire time. I mean, fabulous energy, positive force to be reckoned with."
"I think it exemplifies just a wonderful sendoff for her because she was so happy doing it," adding, "Gosh, you didn't know it was going to be the last one. But the fact that it was is cool that it was something as joyful as this one. It's weird to see that her last post was from our set with us. It's just wild."
Cope and Lawrence hope you'll watch Frankie Meets Jack because "it's awesome," but also for what it offers.
Lawrence said, "It's got a little romance, it's got a little comedy, it's got some dogs, it's got some feel-good elements, some little, unexpected twists, and turns here and there.
"If you're just looking for something to just veg out to for an hour and a half, forget about the world for a minute, hopefully, Frankie Meets Jack will fit those criteria for you, and you'll enjoy it."
The couple feels the movie has a broad appeal, adding that it's not sappy and more than a little cute. There are layers to the film, including jokes that will land more with people a little older, which is just how they planned it.
Their next adventures will be coming soon enough. The aforementioned Mistletoe Mixup 2 will be coming to Amazon for the 2023 holiday season, and they've got a couple of game shows planned, as well.
"We have this pop culture game show that we're working on," Lawrence said. "I'm going to host. We're going to produce together, which is fantastic.
"And we have a couples' competition show, which is unlike anything anyone's seen. It's not a dating show. You come in as a couple, and then, like Sam says…" Cope says, "And if you leave as a couple, then…"
"Then kudos to you," Lawrence laughed. "No, it's actually a build-me-up show. It's called The Experiment, and honestly, we are really looking to make sure that these people who are convinced they found 'The One,' whether it's the first time around, the second time around, or the fifth time around, this is the one.
"Well, we're going to make sure that you leave that show either knowing for sure or realizing maybe you're not the one. Because that's our gift to them, so they don't make the same mistake for the second or third or the fifth time or whatever. And it's a lot of fun. We'll be co-hosting that together. So those are two things."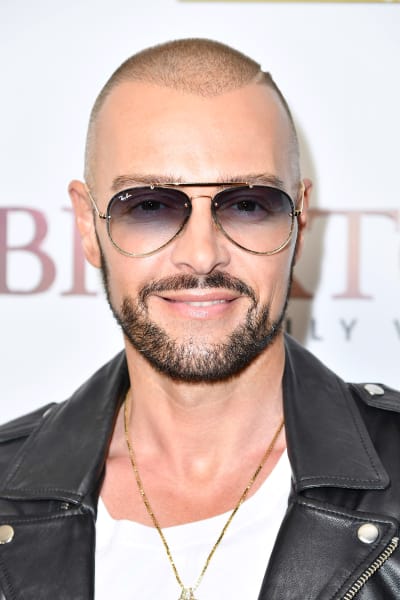 They're also going to be writing more projects together. Once you watch Frankie and Jack, available to stream on Tubi today, you'll know why.
Come back and share your thoughts about the movie when you're finished. We'd like to know your thoughts because we think Lawrence and Cope have tapped into something entertaining with Frankie Meets Jack.
Carissa Pavlica is the managing editor and a staff writer and critic for TV Fanatic. She's a member of the Critic's Choice Association, enjoys mentoring writers, conversing with cats, and passionately discussing the nuances of television and film with anyone who will listen. Follow her on Twitter and email her here at TV Fanatic.