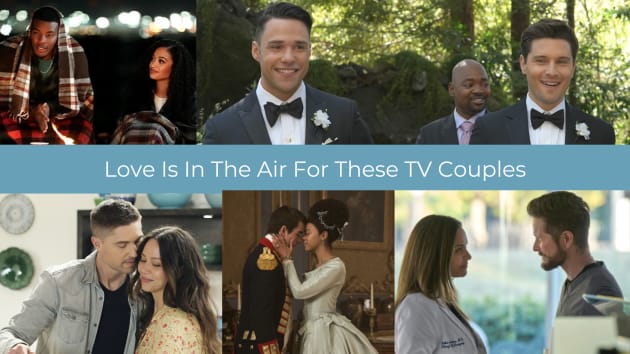 If there's one thing we should all know by now, it's that Doug Renetti will find a way to end up on top.
After a season that saw him with less control and a smaller office, disappointments mounting up left and right, and the dissolution of his relationship, Doug ended up with more power than he's seemingly ever had. And it was all thanks to Constance.
But while Doug was given the keys to the kingdom on Minx Season 2 Episode 8, Joyce was staging a coup, and now the future of Minx is up in the air.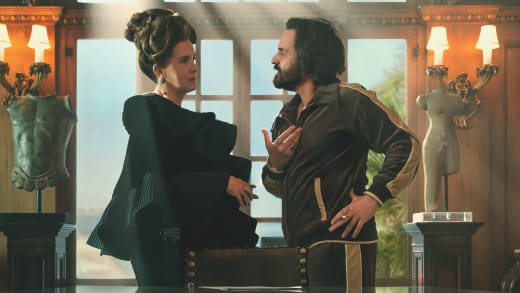 Raise your hand if you saw the season ending this way. Not me.
I firmly believed Constance couldn't stand Doug, but whether or not that was true didn't really matter in the end.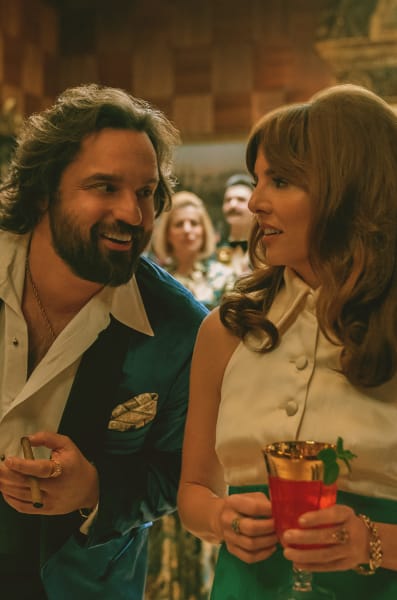 While it was obvious that Constance's vision for the magazine differed from Joyce's, there was little indication throughout the season that Joyce was willing to fight back.
She fell in line with Constance's demands, hiding behind the idea that Minx had become larger than herself and those who made it what it was. With its expansion and success, there was more to think about than just the singular messages they may want the magazine to express.
But doesn't that go against everything Minx was supposed to stand for?
So often during Minx Season 1, Joyce fought back against the things that didn't represent Minx, making sure that while some things about the magazine had changed, it was still a women's magazine representative of all kinds of women.
It was about more than just making money and all the perks of having a buzzworthy magazine, though that was certainly a nice perk for a while.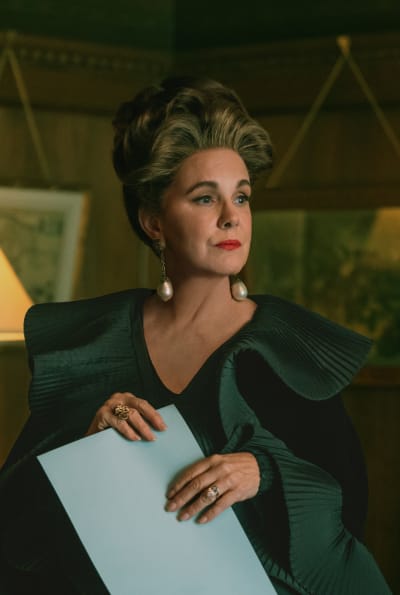 It wasn't until Constance wanted to axe Shelly's Bella piece that Joyce understood just how far the magazine was getting away from her.
While I'm glad Joyce finally came to her senses, it took her far too long to see the bigger picture. Constance had often undermined important ideas she didn't feel jived with the message Minx needed to portray to continue obtaining success.
On the one hand, it's good that she got there in the end, but on the other, it would have been nice for her to come to that conclusion while talking to Richie because everything he said was right.
Richie: Just say it already.
Joyce: Minx isn't supposed to be for gay men.
Richie: So, you're happy to take our money and have us behind the camera, just as long as you don't have to acknowledge that we exist?
Minx was content to use gay creators and accept their subscriptions, but actually showcasing them? That was apparently taking things a wee bit too far.
Minx was never supposed to be about exclusion, and it certainly was never meant to be a magazine that shied away from exploring things that may make some bigoted person in nowheresville America uncomfortable.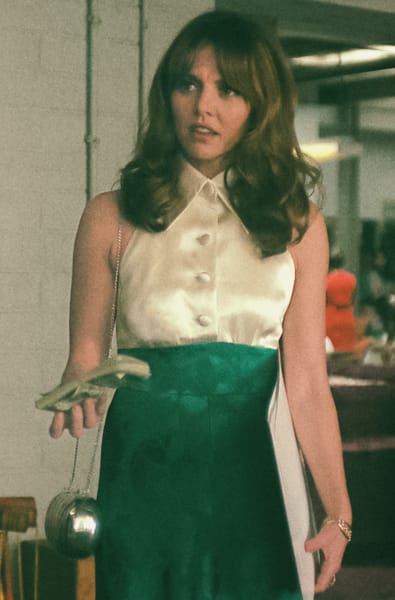 Constance may have moved them out of the Valley to more significant, greener pastures, but how much of themselves did they lose in the process?
Joyce's decision to go rogue and take back Minx was a powerful moment for her, as was everyone rallying around her because that's always been what they do. They rally around what they believe in, unlike Doug, who wasted no time slipping into his new role and Constance's bed.
Shelly: You know you're gonna get fired for this, missy.
Joyce: Oh, yeah. This is a career-ender. But you know what? It's time I stopped agreeing to things just because people tell me it's good for business.
At the end of the day, Doug is going to Doug.
One second, he was giving away his office possessions, and the next, he was getting fitted for a tuxedo and a promotion. He didn't hesitate when Constance told him about her plans because all he heard was he was getting his power and control back, which was enough for him.
Doug isn't the worst person in the world, but his self-interests trump everything else, and it can make him a nasty person to deal with.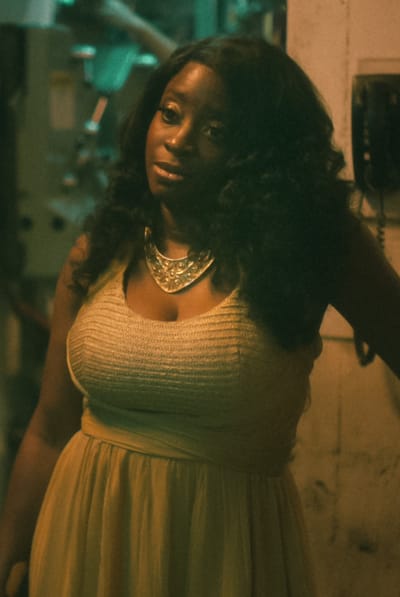 He couldn't be happy for Tina in the way she needed, yet he turned around and expected her to fawn over him when he somehow wound up in an even better position. And let's face it, he did so not by merit but by being the antithesis of Joyce Prigger.
As Constance realized Joyce would never be who she wanted her to be, she cut her losses and put someone in place who would. Doug doesn't care what runs in Minx. Not really.
He's always cared about the bottom line.
That flashback of Constance sticking her dogs on a disloyal associate was an excellent way of showcasing Constance's cruelty, which was at least partly born from the betrayals in her past.
Good luck to Doug! He'd be pretty damn naïve to think she wouldn't toss him aside or replace him the minute he no longer aligned with her plans.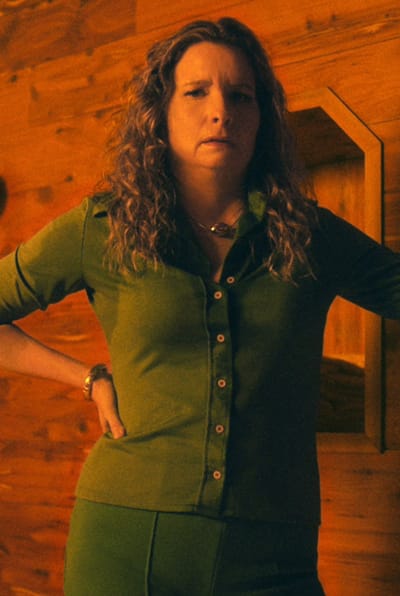 It seemed like everyone had been finding themselves and figuring out where they fit during Minx Season 2, and when the final credits rolled, everyone was in a much better place than a few episodes back.
Shelly fully embraced herself and finally focused on her wants and needs. So much of her life has been about tending to others, and this trip to Italy will be a good start in establishing her identity beyond wife, mother, and sister.
Lenny may lowkey be the MVP of the season. He is always there when needed and pretty damn compassionate and understanding. He was clearly a bit frazzled by Shelly's decision to leave the country but also supportive.
Shelly wasn't running away so much as she was taking a breather. And she's allowed to do so. Lenny can fully care for the kids for a bit, though I loved the idea of looping Bambi in to help.
Bambi and Lenny have always gotten along, and she proved during that car ride that she has a way with children.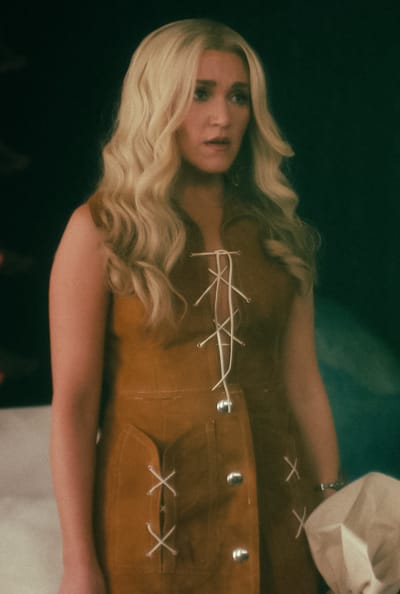 Bambi has always excelled at helping people, and like Lenny, her compassion is her superpower.
And everyone better watch out for assertive Bambi. She won't let people walk all over her because she knows her worth.
For Richie, he ended the hour still with Minx and felt much more appreciated than he had been. His heart has always been with Minx and the creativity he's been able to exercise. Like he said, he has a camera, and he wants to use it.
There's nothing wrong with shooting croissants and bowls of sugary cereal, but that's not Richie.
The real Minx, the one they're fighting to get back, that's where Richie has always belonged.
With Tina and Doug effectively done professionally and personally, I hope she takes herself to Paris for a spell and in whatever capacity she can.
Tina always deserves better, and hopefully, she can get that away from Doug because as their relationship deteriorated, it became evident that these current versions of Doug and Tina were not meant to be.
My dream for Minx Season 3 (let's cross our fingers) would be for Joyce and Tina to team up and really take charge of the fight for Minx.
I'd put my money on the original crew over Constance any day of the week.
Everything Else You Need To Know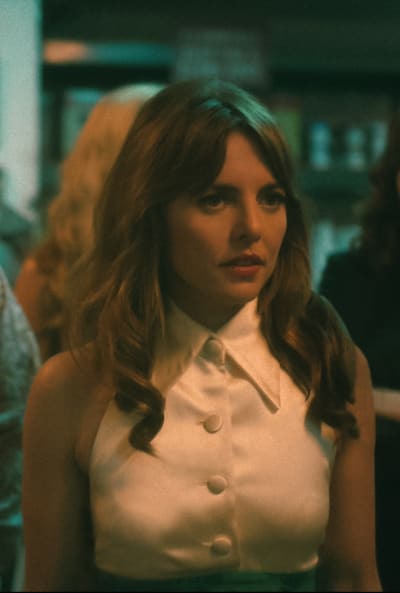 The casual Jim Jones joke gave me the chills.
Was Constance just playing the long game to get Doug into bed, or was that just a perk for her once everyone bounced?
The visual of the team drinking champagne outside the printing company and celebrating their impending fight was vintage Minx. Even if the show sadly doesn't get renewed, that's how time should remember it.
That's all she wrote on this season, folks! There was a lot to like about the season, even if, overall, it wasn't quite as enchanting as the first.
While we wait to see if we'll be blessed with another season, jump into the comments and let me know what you thought about the finale and the season! And check out all the reviews for this season here.
Til next time! 
Whitney Evans is a staff writer for TV Fanatic. Follow her on Twitter.