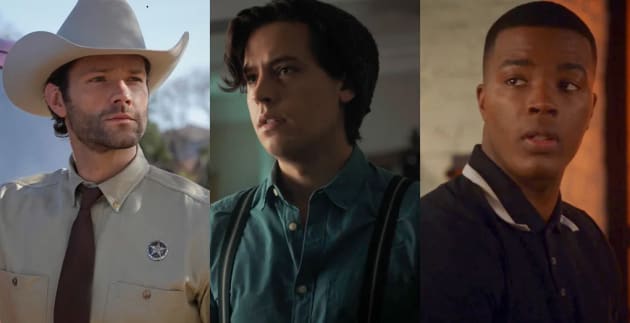 Jamie and Claire's story is coming to a close.
Starz revealed today that Outlander has been picked up for an eighth and final season, but the premium cabler has placed a series order for Outlander: Blood of My Blood, a prequel series from Matthew B. Roberts, Ronald D. Moore, and Maril Davis, who also serve as executive producers of the original series.
The 10-episode prequel series will center on the lives and relationship of Jamie Fraser's parents, Brian Fraser and Ellen MacKenzie.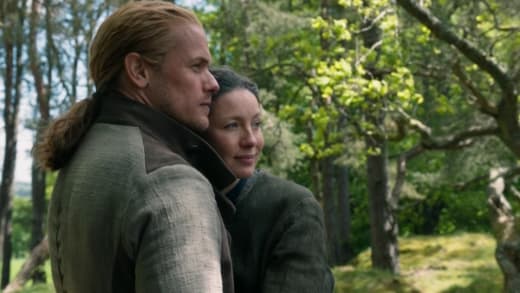 "'Outlander: Blood of My Blood' is, at its heart, a love story. It will explore what lengths a person will go to find love in a time when love is considered a luxury, and when marriages are made strategically, often for political or financial gain," says Matthew B. Roberts, showrunner and executive producer.
He continues, "the title is a nod to Jamie Fraser's marriage vow to Claire and there will be several names and faces that 'Outlander' fans will know and recognize. Jamie and Claire's TV story may be coming to an end with season eight, but Diana is continuing on with their literary journey in her wonderful book series and is working diligently on book ten."
"With Jamie and Claire, and now Brian and Ellen, there is still so much more to come in the 'Outlander' universe, and we cannot wait to continue sharing these stories with our dedicated fans."
"For nearly a decade 'Outlander' has won the hearts of audiences worldwide and we're pleased to bring Claire and Jamie's epic love story to a proper conclusion," said Kathryn Busby, President, Original Programming for STARZ.
"But before we close this chapter there is plenty of their passionate story to tell over the course of 26 new episodes and even more to explore of this dynamic world and its origin story."
"We're thrilled to continue to partner with Matthew, Maril and Ronald and can't wait to see where their alluring storytelling takes us next."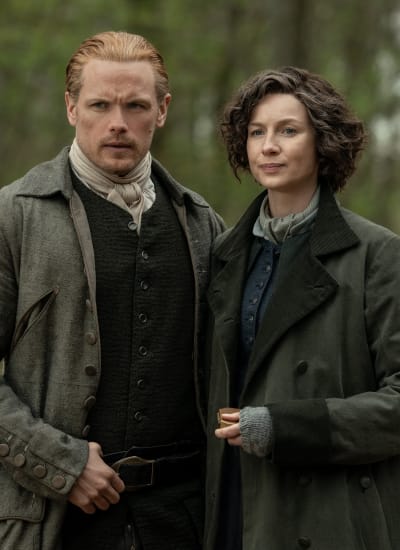 Outlander showrunner and executive producer Matthew B. Roberts will write Outlander: Blood of My Blood and will also serve as showrunner and executive producer of the prequel series.
In addition to Roberts, Ronald D. Moore will also executive produce the prequel along with Maril Davis. 
The eighth and final season will consist of ten episodes, following an extended 16-episode seventh season, which is currently filming in Scotland and will air this summer on STARZ. 
The cast of the original series includes Caitríona Balfe as Claire Fraser, Sam Heughan as Jamie Fraser, Sophie Skelton as Brianna MacKenzie, Richard Rankin as Roger MacKenzie, John Bell as Young Ian, and David Berry as Lord John Grey, and Caitlin O'Ryan as Lizzie Beardsley.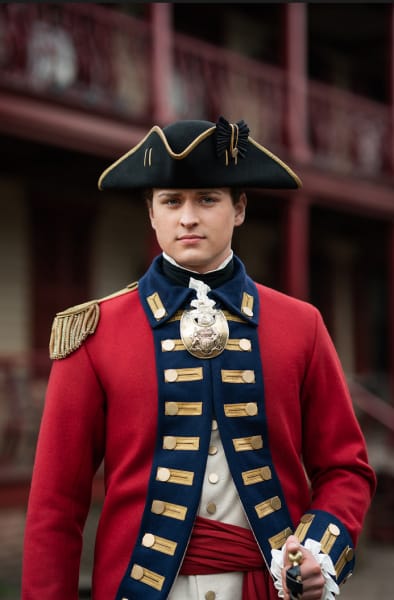 New cast members include Charles Vandervaart as William Ransom, Izzy Meikle-Small as Rachel Hunter, and Joey Phillips as Denzell Hunter.
The Outlander television series is inspired by Diana Gabaldon's international best-selling books, which have sold an estimated 50 million copies worldwide, with all nine of the books gracing the New York Times best-seller list.
What are your thoughts on the decision to end the series?
Hit the comments below.
Remember, you can watch Outlander online right here via TV Fanatic.
Get a first look at the penultimate season below.
Paul Dailly is the Associate Editor for TV Fanatic. Follow him on Twitter.