The Daytona Wind has rolled in, smelling like a sitcom.
The acting challenge separated the comedians from the casualties on RuPaul's Drag Race Season 15 Episode 7. Acting challenges are hit or miss because it all depends on the script's strength and which roles the queens get.
And in true Drag Race fashion, some queens benefited from their starring roles while others struggled to shine. It's just another day on the soap opera set!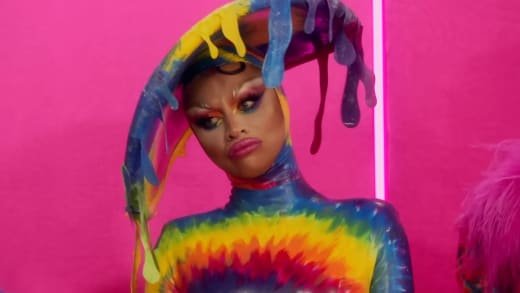 "The Daytona Wind 2" was a cheeky round full of canned jokes and tense drama.
Even with the joy of having the hilarious acting challenge return, much of the focus stuck on "Metalgate." The drama overshadowed everything until it could have its natural ending, which happened pretty quickly and easily.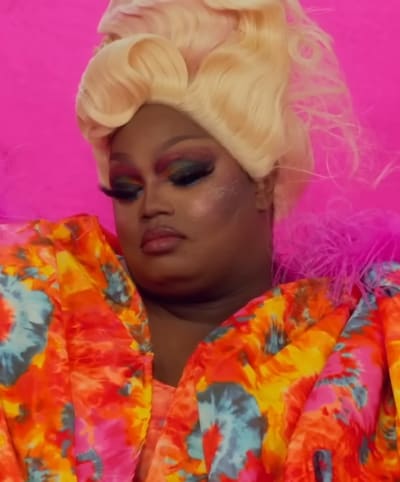 The most heated moment started at the top of the episode during the regroup couches. Like it was fresh on their minds, so they had to vent and get it out there.
We asked this on RuPaul's Drag Race Season 15 Episode 6, but did you side with Malaysia Babydoll Foxx or Mistress Isabelle Brooks regarding Metalgate?
Malaysia (and, by extension Sasha Colby) seemed more in the right in this situation.
The debate over the song did feel rude and uncomfortable, even if Mistress and Luxx Noir London didn't plan it that way. It came across as them disregarding the other's feelings.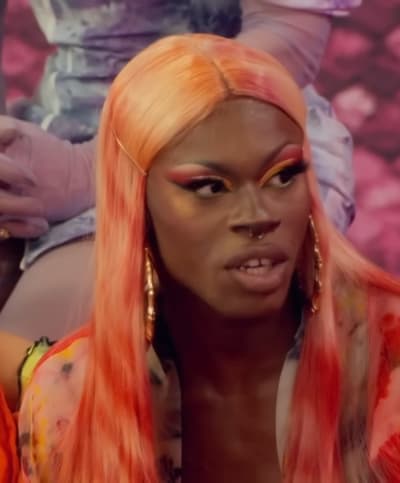 Though, where the whole drama took an ugly turn was when Malaysia refused to talk it out.
It's one thing to feel heated and take time for yourself, but it's another to shut down when someone is trying to make amends. The group was ready to talk things out; it didn't look good from her argument to not try anything.
I said what I said!

Malaysia Babydoll Foxx
Even Sasha buried the hatchet, and she was just as mad as Malaysia.
From a drama standpoint, we got plenty of it, which was very exciting. The reality TV side hit its mark, but as queens/players, it got awkward at its most heated.
Now, it's time to break down the biggest maneuver of manipulation on Drag Race yet.
I'm not joking about this. Seriously, Mistress played her hand and got exactly what she wanted from Aura Mayari!
Acting challenges on RuPaul's Drag Race aren't an equal playing field. Sometimes the script isn't strong, or some roles don't land as they should.
Getting the best scene-stealing role is a must.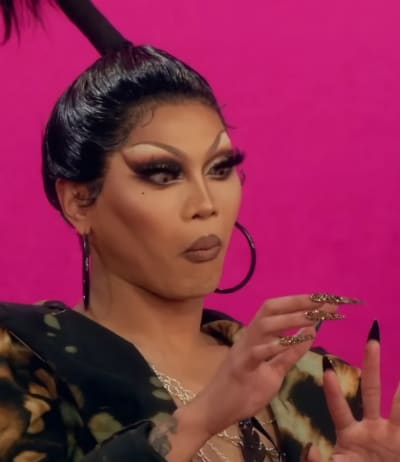 Aura had "Fancy Michaels" in the palm of her hands.
Fancy is the type of saucy outrageous role where you could ad-lib and do anything that will deliver laughs. And as the casting director, Aura had every right to keep the part she chose for herself.
Mistress Isabelle Brooks: A little birdie told some things happened in Untucked.
Loosey LaDuca: She's always got a little bird on her shoulder.
[They all laugh]
Mistress played her. Drag Race is ultimately a talent competition, but this move was some Survivor/Big Brother-level gameplay. Good job to her for making it happen!
And you know the producers were foaming at their mouths, hoping the storyline would play out this way. For example, Mistress dominating in the role Aura gives up, and Aura fumbling with her new role.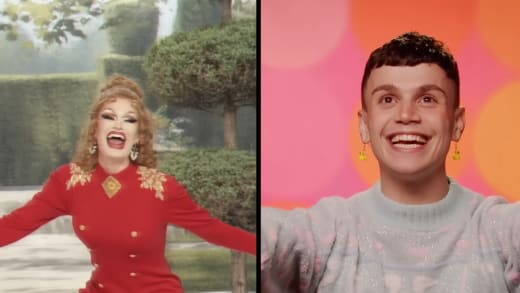 Based on the final cut, the reboot of The Daytona Wind was … awkward and cheesy.
Don't get me wrong, there were plenty of fun zingers the queens dished out. Mistress and Malaysia were easily the top two as they embodied their characters, dished out the comedy, and had plenty of ad-libs.
RuPaul: Now, the action still centers on three feuding Drag Race dynasties. But this time, we're serving this show sitcom-style.
[The laugh track goes on]
Loosey LaDuca: Oh!
RuPaul: Did I do that?!
Though, the strange, awkward pauses from the script and the laugh track made the flow feel uncomfortably uneasy.
The reboot captured the feel of 80s sitcoms, but even then, sitcoms knew when to move on to the next joke. It felt like the edit wanted to stay on the joke and emphasize the uncomfortableness.
Plus, the scene paired with weird graphics made it a baffling acting challenge. In the words of Tatianna, there were "choices!"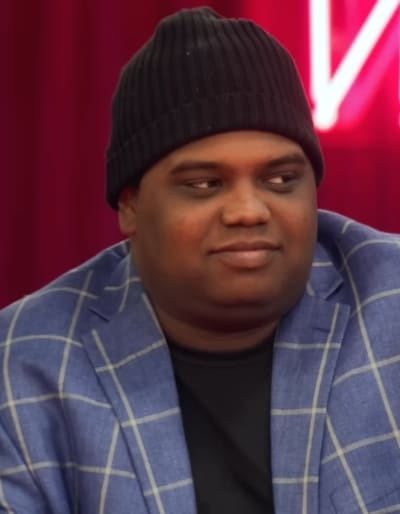 The runway was a marked improvement over the previous week. Thankfully, each of the queens got more time to show off their looks instead of being rushed off stage.
Loosey LaDuca, Sasha, Luxx, Malaysia, Aura, and Mistress had the best outfits of the round.
Sasha, Luxx, and Aura had peak au couture ensembles that could be in magazines. Sasha's sexy bee was designed seamlessly and hung in the perfect flowy pattern. Lux's futuristic Jackie Kennedy balanced both high concept and high fashion; the ensemble was fitted to her.
And Aura's black kimono hung off her arms so beautifully. The look packed a lot of power, even though it was jet black.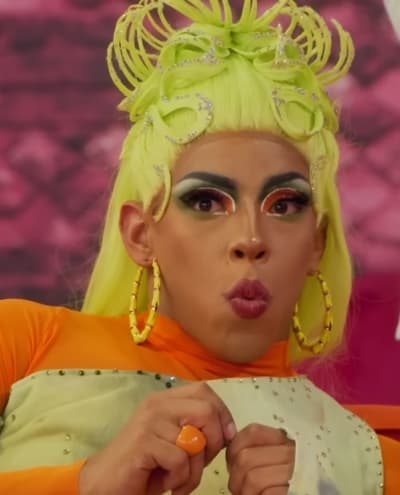 Loosey's Stay Puft Marshmallow Man was a nice geeky touch for those who caught the reference. The use of the flowy puffer cape added an extra edge of fashion to her look.
Malaysia's lemon housewife dress gave her an elevated style on the runway. The flowy fabric and accents made this one of her best looks yet!
And when it came to Mistress, her sexy cutouts accentuated all the right spots and curves.
The pink and yellow ensemble was a strong look for her. The look balanced a great mix of edge and sexiness.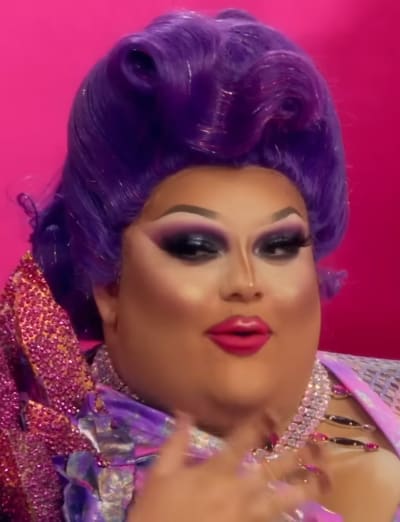 Jax and Aura ending up at the bottom two wasn't surprising. Neither of them delivered during the acting challenge, so they had to make it up on the main stage.
The lip-sync of "Sweetest Pie" by Megan Thee Stallion and Dua Lipa was a high-energy number that worked perfectly for these two queens. Both are dancers and stunt queens.
[In confessional] This is gonna be fun! Should I sabotage somebody? Should I?!

Aura Mayari
Jax made the right approach by pulling off bigger stunts and focusing on serving the lyrics. Her energy embodied the song and stole the show. You couldn't look away from her.
Aura moved around the stage too much and didn't land her lyrics too well.
Moving around is essential for many lip-syncs, but when the lighting team can't keep up, a clear problem emerges. Aura had a good lip-sync, but Jax was stronger.
Last Thoughts From The Werk Room:
Spice needs to drop the hopping around. Michelle Visage doesn't play around when she says she hates something.
 
Danny Trejo's cameo during The Daytona Wind was so unexpected. Not someone I would've expected to pop by!
 
Will the judges ever stop talking about Marcia Marcia Marcia's makeup? They're too hung up on it. She looks fine.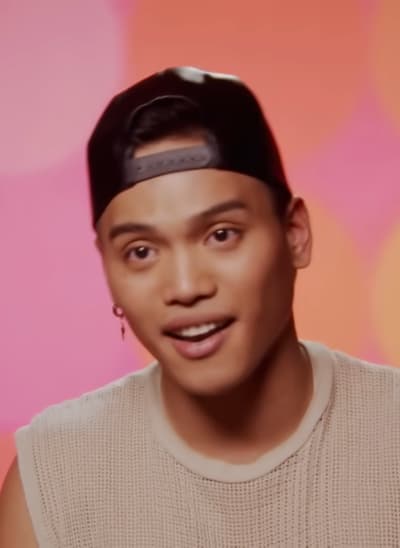 Now, over to you, Drag Race fans.
What did you think of "The Daytona Wind 2"?
Are you sad to see Aura Mayari get eliminated? Are you happy Mistress Isabelle Brooks won the Maxi Challenge? Which joke made you laugh the most?
Share your thoughts in the comments below!
Justin Carreiro is a staff writer for TV Fanatic. Follow him on Twitter.