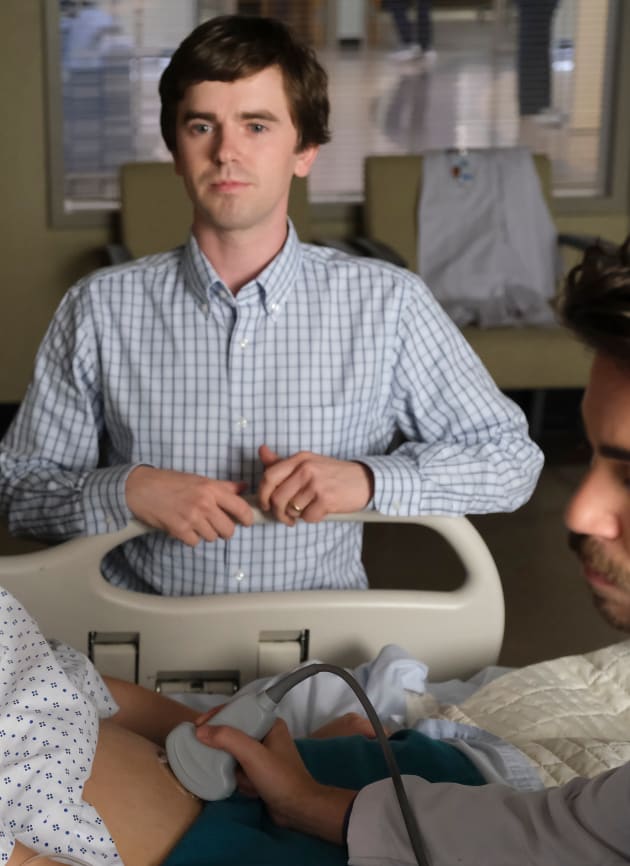 The Good Doctor is FINALLY back, and its first order of business will be to plunge Lea and Shaun into an emergency.
Lea got pregnant, and she and Shaun decided to take the risk despite her doctor warning her and the baby about the danger. Now, unsurprisingly, that risk will come home to roost.
Spoilers for The Good Doctor Season 6 Episode 10 suggest that Lea will learn of a life-threatening complication and that she will need emergency surgery before the end of the hour.
Things will be touch-and-go with Lea and the baby, but will the Good Doctor make her suffer a second miscarriage? It seems unlikely, even if it might be realistic.
TV isn't real life; too much heavy reality can repel viewers. The Good Doctor Season 4 Episode 1 made this mistake when its depiction of COVID felt more like a documentary than a fictionalized account. Some viewers couldn't take it and stopped watching.
A miscarriage isn't the same as a pandemic, but it can still be devastating, and people who have lost more than one pregnancy might not want to deal with Lea suffering the same fate.
Chances are that Lea and the baby will be okay in the end — but not without a lot of drama!
One of the most significant sources of drama comes from my least favorite medical show trope: the doctor who treats their family members.
It's not ethical or realistic for Shaun to work on Lea's case. People do it all the time on TV, but still. Fortunately, Glassman will stop him from scrubbing into Lea's emergency surgery.
Shaun being Shaun, this subversion of the usual trope will lead to a ton of conflict. Shaun doesn't accept being told 'no' very easily, and in his mind, the rule is stupid.
He's one of the best surgeons in the hospital, so he may not think it's reasonable to stop him from operating on Lea just because he's married to her. Shaun doesn't do well in situations he has no control over.
He may fight to get back into that OR or stand in the observation deck, making suggestions no one wants to hear. Lea usually calms Shaun down when he gets like this, so it'll be doubly hard to get through to him while she's unconscious.
And if anything goes wrong, Shaun will blame Glassman for not allowing him in the room. It's not so much that Shaun is egotistical as it is that he can't deal with change and loss being beyond his control, but it comes out the same: he thinks that if he's allowed to participate in fixing the problem, it'll always get fixed.
Whether or not the doctors save the baby, Lea will need Shaun's support and comfort, not his anger and defensiveness. Will he be able to give her what she needs?
This promises to be a Shaun/Lea-centered episode. There have been far too many of those during The Good Doctor Season 6; the series has drifted away from its original premise into being a domestic drama about Shaun and Lea's relationship.
Fortunately, it's not the only thing going on — there's a medical storyline involving Park and Morgan's patient.
These two work with a teenager with a rare, genetic, and particularly nasty disease: Gardner's syndrome.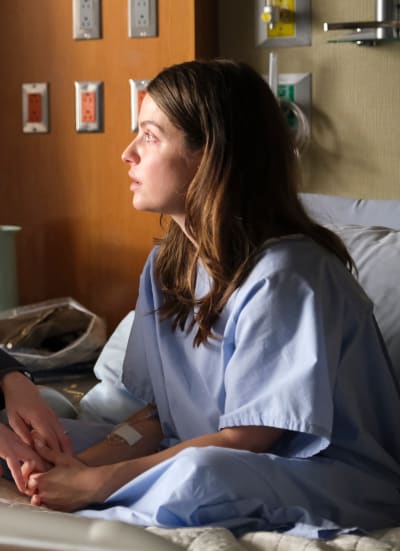 This disease causes thousands of growths inside the sufferer's intestines. Not only is this painful, but usually, the growths become cancerous sooner or later.
The teenage patient is probably in a lot of pain and may need surgery to survive. It's hard to imagine what kind of life this kid has had up to this point, thanks to this severe disease.
Teenagers aren't known for making great decisions about their medical care, especially if there are long-term consequences. And if the patient needs parental consent to treatment, medical dramas love for the parents and kid to be at odds over it.
In this case, spoilers say that the teen's past surgical history makes it risky for him to undergo the procedure he needs now. The teen may have had several life-saving surgeries, or he and his family might have had elective, experimental procedures out of desperation.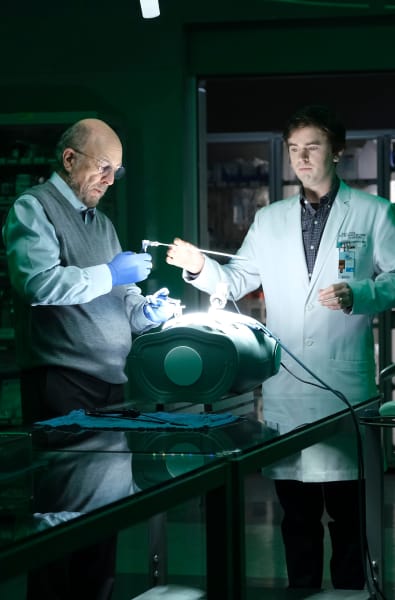 You can expect that Morgan and Park won't agree on how to proceed. That's par for the course for these two ever since their breakup.
But who will take which side?
My gut feeling (no pun intended!) is that Park will be more conservative than Morgan on this, although I could be wrong. Park has a teenage son, so he might want to do whatever it takes to help this kid, and Morgan might think it's too risky.
On the other hand, Morgan can no longer do surgery herself, so if she suggests a risky procedure, Park can accuse her of wanting to live vicariously through him by recommending ill-advised procedures.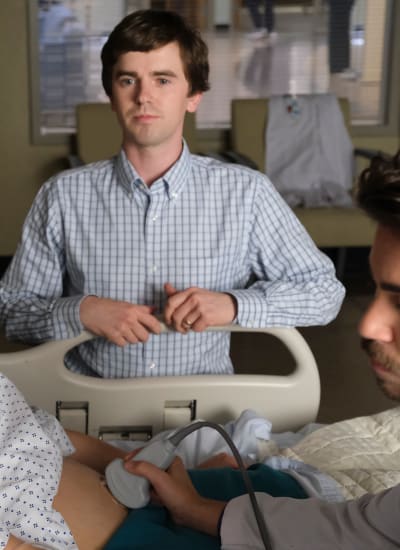 I'm also curious about what the patient and his parents want and whether Park and Morgan are willing to consider a minor's wishes.
Although Shaun may be preoccupied with Lea's case, he often comes up with innovative surgical ideas when traditional surgery won't work — will he be able to focus enough to do that this time?
What do you think, The Good Doctor fanatics? Hit the big, blue SHOW COMMENTS button and let us know.
Don't forget you can watch the Good Doctor online while waiting for the newest episode to air.
The Good Doctor airs on ABC on Mondays at 10 PM EST/PST. The midseason premiere airs on January 23, 2023.
Jack Ori is a senior staff writer for TV Fanatic. His debut young adult novel, Reinventing Hannah, is available on Amazon. Follow him on Twitter.