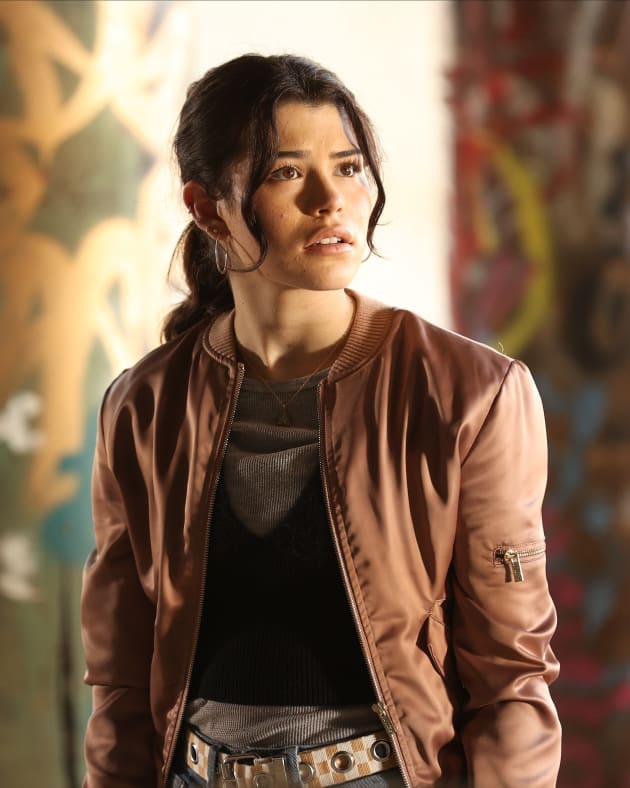 Tim jumped into the action at Metro. Tamara considered bailing on Lucy. Aaron lamented living in poverty, and Nolan got the shock of his life when he learned his mother had died on The Rookie Season 5 Episode 14.
Our TV Fanatics, Jasmine, Denis, and Christine, debate if the sniper storyline was a hit or a flop.
If Nolan should have talked to his mom. Did Elijah kill the judge, and is Monica next? And why Tamara considered moving out now when Lucy's with Tim and not when Lucy was dating Chris?
Should Nolan have talked to his mother or invited her to the wedding as many of his friends and co-workers pushed him to do?
Jasmine: No. Clearly, it wasn't something that Nolan was comfortable with, and he didn't want that. It bothered me how much everyone tried to push Nolan into changing his mind or speaking to his mom or making amends or whatever.
They don't know what that relationship is like for Nolan. It's like they felt Nolan should extend grace to his mother just because she was his mother, and that's not how toxic relationships work or should work.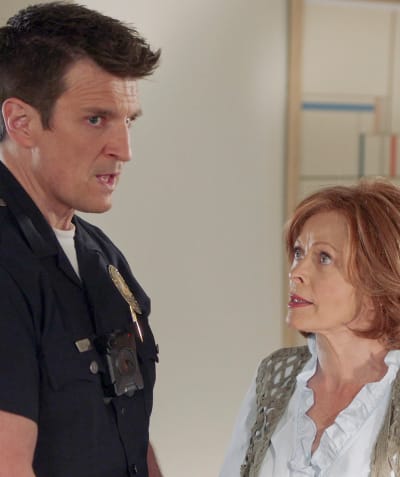 Nolan was not wrong for setting his boundaries and sticking to them. It sucks that so many people were pushing the narrative that just being related to someone necessitates a loyalty that supersedes harm they may cause to you.
Denis: No. I don't think so. Nolan knows his mother best. I mean, we all should respect our parents, but this should not come at the cost of our own sanity or well-being.
One has to draw a line somewhere, and if you hear Nolan complaining about his mother, he has been through some things because of her. And Nolan doesn't complain about much.
Christine: No. I was annoyed at how everyone was pushing him. His mother has taken advantage of him and hurt him terribly over the years. He's always civil, but he has reason to set strong boundaries, and it felt like even the people closest to him didn't understand that.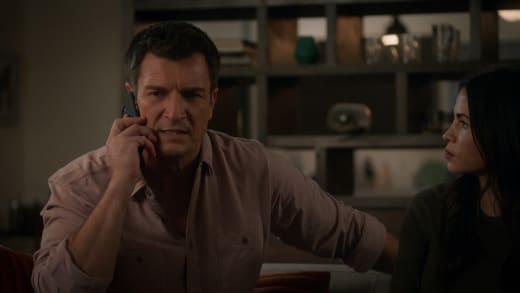 Nolan's mother died! Were you surprised? What did you think of that twist?
Jasmine: I was surprised. I guess I shouldn't have been because of how seemingly abrupt they were revisiting this character. It also was a different tone from the rest of the episode.
I felt bad for him, though. Either this will leave him feeling guilty, or this will leave him feeling bad that he isn't feeling guilty.
Denis: I was surprised to hear of it, but the twist wasn't surprising. It is part of The Rookie's charm to come up with some of the most insane twists. I love that about it.
Christine: I was surprised, but it was a great twist. Sometimes things like this are completely unexpected. And even though Nolan had every reason to cut his mother out of his life, I'm sure this will still leave him reeling.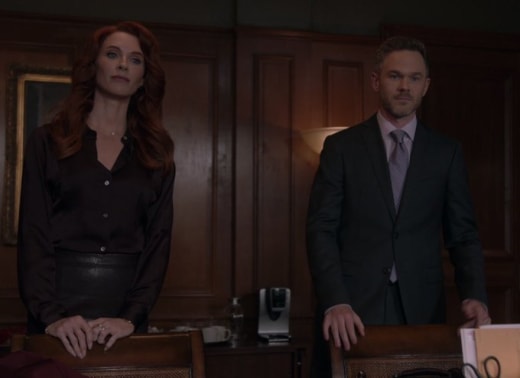 Did Elijah kill the judge, or was it simply a heart attack? Is Wesley right? Will he eventually kill Monica?
Jasmine: Oh, he totally had that judge killed. The timing was too much. And Elijah will definitely have Monica killed the moment she's not useful just because it would also mess with Wesley.
This whole thing with Monica practically begs for her to realize too little too late that Wesley was right and pay the price for it. I can see a tragic redemption in her future.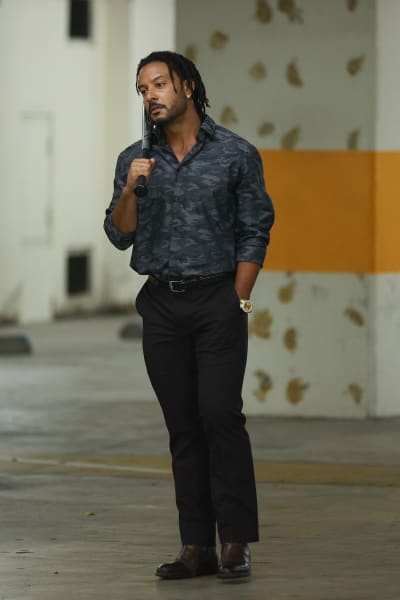 Denis: That judge didn't just up and die. The show portrays Elijah as bad news, and there is nothing that he is incapable of doing.
Eventually, when Monica is of no use to him, he might attempt to kill her. Will that be what finally opens her eyes?
Christine: It could have been a heart attack as the man was under a great deal of stress. I'm curious to see what an autopsy shows. But Elijah is certainly capable of having him killed, especially if he suspected that man's conscience was getting the better of him.
And if Elijah feels Monica has become a risk, I foresee a tragic accident in her future.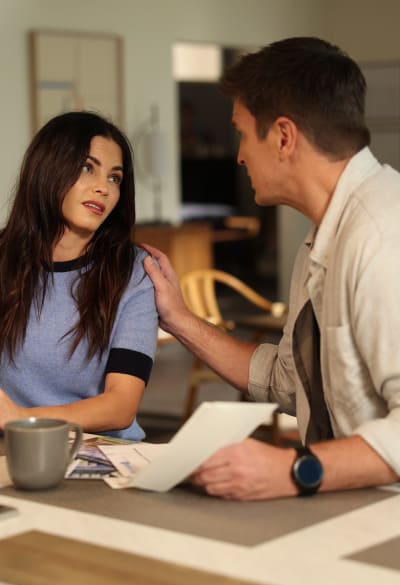 How would you rate the sniper shooting at LAFD and EMTs from 1 (it was dull) to 10 (that was cool and intense)?
Jasmine: Oh, I had to process that question because I thought it was about all that badass Metro action. Oops! The sniper at the LAFPD, I'd rate that a three because I kept forgetting about the storyline.
It was anticlimactic and a C-List storyline. It probably needed a different episode, as the stakes weren't high, and it didn't get to breathe.
Denis: A solid 10. I felt like this particular thing had been done before, I think in 9-1-1 and a few other shows, but it doesn't make it less surprising every time it happens. First responders are some of the most important and hardworking people ever. It makes it extra hard to watch a firefighter die for nothing.
Christine: I give it a 4. This should have been more intense. The audience and Nolan should have been terrified of Bailey being killed on the job, but that just didn't happen. It felt like this should have been the main storyline of an episode, and instead, it felt more like filler.
Are you happy with Tim's move to Metro? Do you think he will fit in there as well as he did Patrol?
Jasmine: Yes!! He fits in so well. It'll never be like with Patrol, but that's okay. It has a totally different vibe, and I'm loving it.
I could've watched an entire episode dedicated to just Tim in Metro with some Angela, Lucy, and Aaron cameos. I'd watch a Metro spinoff for the action alone.
Denis: Anywhere there's action, Tim fits right in. And if he's happy, Lucy is happy, Chenford is happy, and I'm happy.
Christine: I think it will take a little time for Tim to feel comfortable. This is a high-risk job, and he's working with an entirely new team. But I have no doubt Tim will excel and fit right in with Metro, eventually.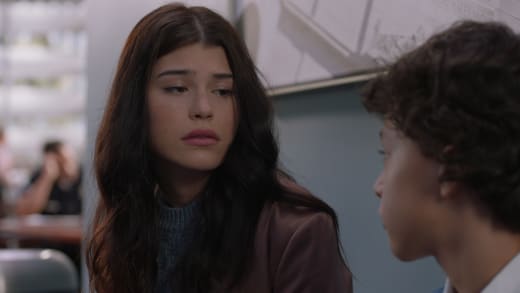 Were you surprised Tamara was planning to move out now that Lucy is dating Tim, and she hadn't made that plan when Lucy dated Chris?
Jasmine: I wasn't surprised, but it really spoke to how serious Tamara suspects things are or will be with Tim and Lucy. I think even Tamara picked up that Lucy wasn't as into Chris as he was her.
But with Tim and the fact that he's likely been over so much, I can understand why someone with Tamara's background would immediately jump to getting out of their hair.
I'm so glad she and Lucy talked, and she got the clear message that she's not just some roommate or project. She's family. She is Lucy's and, in some ways, Tim's family too.
Denis: It made sense she wanted to move out. Being homeless for the period she had been, someone loses the feeling of being secure.
That was her flight instinct in action. I think she always had it in her mind that this was going to end at some point.
Christine: It is interesting that Tamara never talked about moving out when Lucy dated Chris, considering how serious Chris was about Lucy. But I suppose Tamara could feel that Lucy wasn't all in with Chris.
I'm happy Lucy made it clear that Tamara isn't just her roommate. She's family. And I love that Tim expected and didn't mind that Tamara was going to be a part of their movie night.
What was your favorite quote, scene, or storyline from this episode?
Jasmine: I'm an action girl, so everything about that Metro takedown had me so hyped up!!
Tim looked so damn hot leading the charge. They gave us some solid Timgela bestie moments. I loved how he emphasized that Angela is who he trusts with everything. The scenes were shot and cut so well. I just loved it.
Denis: The opening scene. The past couple of episodes has been featuring great opening scenes that set the mood right for the rest of the episode.
Christine: When Nolan got the call about his mother's death. It was a shock and a real punch to the gut for Nolan. I'm looking forward to seeing how that plays out.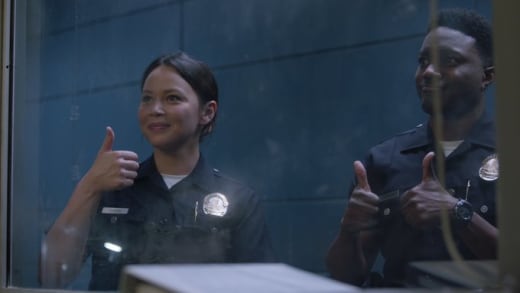 Anything else you'd like to point out, good or bad, from "Death Sentence"?
Jasmine: Aaron Thorsen, with his bougie self, had me practically in tears laughing over his attempts to slum it like the commoners on his meager cop salary in LA
The specific way he delivered the line " I just can't live in poverty," matched with his facial expressions, had me belly-laughing. Tru Valentino is a GIFT.
Denis: Tamara confronting her boss had me screaming, "yes! Go, girl!." Many people would have cowered and run away, prompting him to take a bad action, but she got in his face and had him singing like a bird. She might make a great detective someday.
Christine: Tamara was a stand-out. She was calm and empathetic with Cosmo. She kept Lucy informed at every turn. And she stood up to the boy's father when she needed to be strong. It's great to see how much she's grown into an independent young woman.
Now it's your turn, TV Fanatics.
Hit the SHOW COMMENTS button below to tell us your round table answers.
Then check out Jasmine, The Rookie Season 5 Episode 14 review after you watch The Rookie online here at TV Fanatic.
C. Orlando is a TV Fanatic Staff Writer. Follow her on Twitter.