I'm always excited to watch badass and inspiring women on TV, and Women's History Month seemed like the ideal time to honor some of our favorites.
Many of these ladies represent fierce and fearless characters, who aren't afraid to fight for their dreams, no matter what the consequences. Others we found inspiring because they've conquered their own inner demons and grown emotionally.
These 21 women have got it in spades. They are fierce, loyal, and badass, and they are the perfect ally you'd want on your side.  We included badass Captain Olivia Benson to The Cleaning Lady's Thony De Le Rhosa to All American's Olivia Baker. We hope we included some of your favorites.
1. Kate, Beth, and Rebecca Pearson – This is Us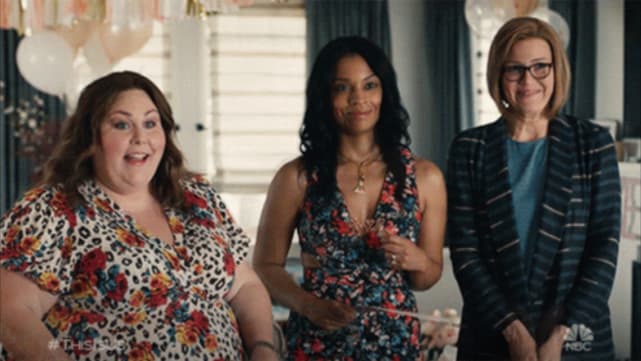 All three Pearson women are fierce and fearless. This season, Rebecca, has handled her dementia with grace and dignity wanting to plan for the future, but wanting her children to still live their lives. Kate finally found her calling with music and has blossomed and found her voice to stand up for herself. Beth has always been a wonderful mother and now she's championing other young dancers.
2. Thony & Fiona De Le Rhosa – The Cleaning Lady
Thony and Fiona De Le Rhosa are fierce mothers who would do anything to protect their children, no matter the cost. Thony would do anything so Luca could get better medical care, and Fiona took on a DACA lawyer after he took advantage of her and her son Chris. These sisters-in-law rock!
3. Olivia Benson & Amanda Rollins – Law & Order: SVU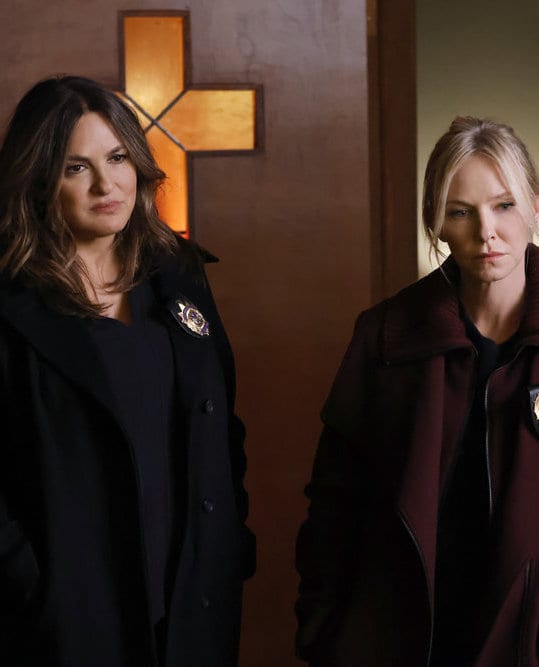 Olivia Benson has had the best character arc, as we've seen her climb the ranks, all the way to captain. While she usually isn't out there going undercover anymore, she's still inspiring leading her team and as a single mom. Amanda Rollins has matured and conquered her gambling addiction and self-esteem issues to become a kick-ass detective herself, going undercover and getting people to trust her.
4. Kit Voss and Billie Sutton – The Resident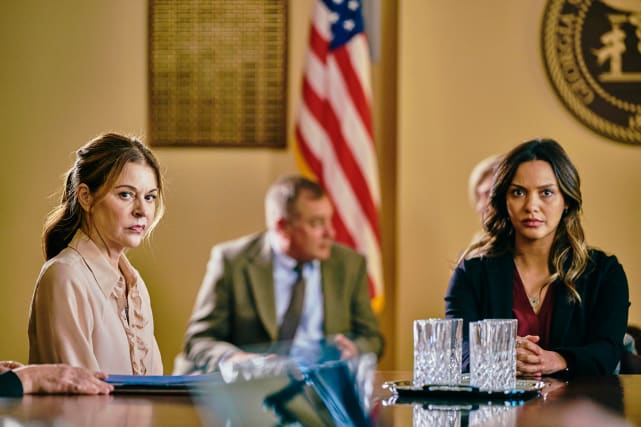 We've always admired Kit Voss, so we were excited when she was made Chief of Staff. She's been such a mentor for many of the staff at Chastain, including Billie Sutton. This season, Billie Sutton had her most emotional arc when her rapist made trouble for her career if she didn't back down. Billie was such a fighter, and we were proud.
5. Olivia & Laura Baker – All American
I've stated so many times that Laura Baker is my hero. She cared for Spencer as one of her own children, even knowing there was a possibility that he could be her husband's son. She practiced law passionately but quit the DA's office when they came after her kid. Olivia Baker is also fearless. She has conquered her addiction and is now a sponsor. She speaks and writes about issues she believes in.
6. Claire Fraser – Outlander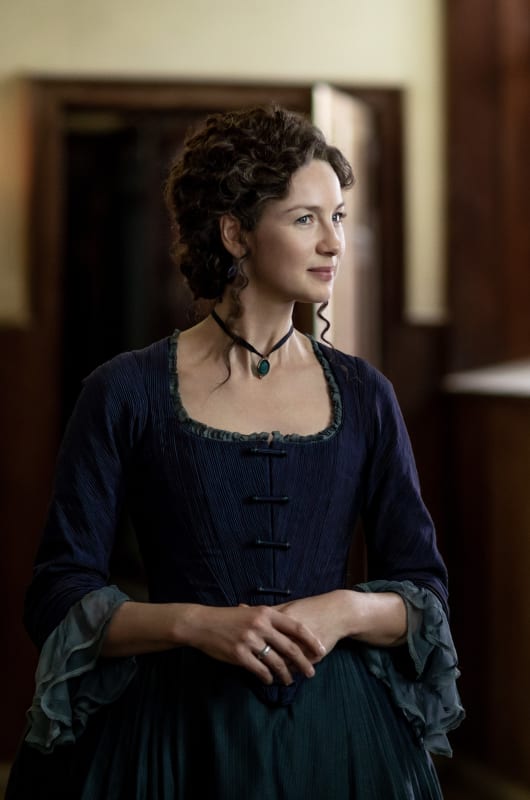 Claire Fraser is a survivor. When she finds that she time-traveled back to 1743, she survives mainly because of her healing abilities. and her skills as a combat nurse. She fell in love with Jamie, had their child, and was forced to raise their child alone, thinking Jamie was going to die. Years later she returned, only to be kidnapped and attacked upon her return. Claire was determined to survive that too and reunite with Jamie.
7. Lois Lane & Lana Cushing – Superman & Lois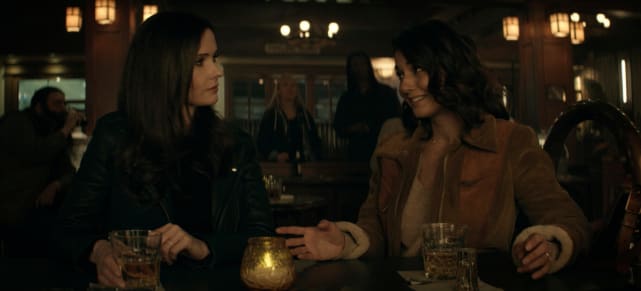 Both Lois and Lana are fierce and persistent with finding out the truth and protecting their children. Lois proved her theory about Morgan Edge and is now trying to gather evidence about the Inverse method. Lana has grown strong enough to run for Mayor and stand up to her husband when she learned of his affair.
8. Jenny Hoyt & Cassie Dewell – Big Sky
If we're going to talk about badass women, we have to talk about Cassie and Jenny from Big Sky, who prove week in and week out what amazing women they are. Both of them have been through hell and back, but they've persevered and developed a partnership and friendship that is truly the cornerstone of the show. There's nothing these two won't do to protect the people they care about and to protect all those who have been wronged.
9. The Women from 911: Lonestar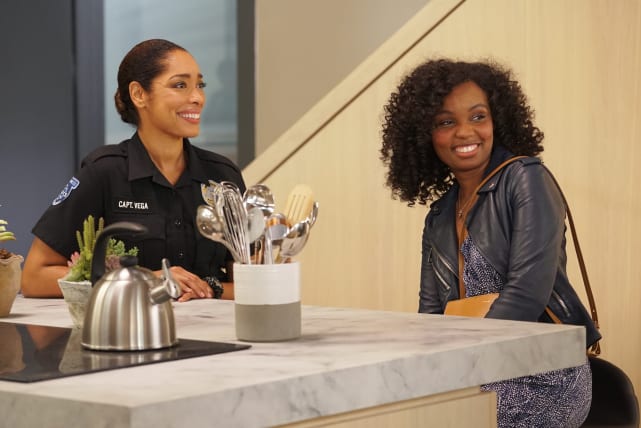 They're all incredibly strong, powerful, badass women in different ways, and the diversity in womanhood is often on display with all of them. Marjan is fearless, outspoken, and confident. Tommy is strong-willed, a born leader, and nurturing. Grace literally embodies her name at every conceivable turn, soft but strong, smart, and the heart of the series. And Nancy is nerdy and sweet, loyal and kind.
10. Haily Upton & Kim Burgess – Chicago PD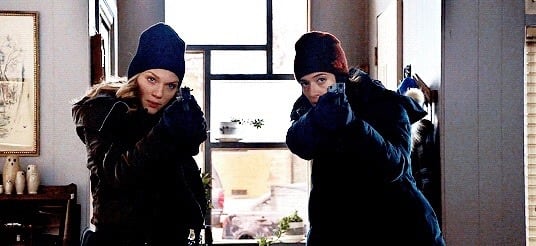 As the two sole women on the Intelligence Unit they prove time and again that they can keep up with the guys, fighting crime, catching perps, and kicking all types of butt. They always jump into the fray often at great costs to their mental, physical, and emotional well being giving their all to the job. Their resilience is unmatched.
11. The Women from All Rise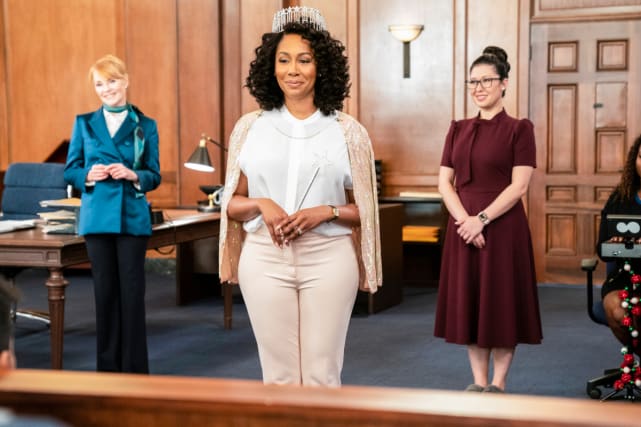 All of the women from All Rise are strong and inspiring, but no more than Judge Lola Carmichael. She creates unique sentences for those in her courtroom. Her assistants Sherri and Ness make the perfect team. Emily Lopez fights for victims of abuse and mental illness because she struggled with both and was silent. Amy Quinn is a feisty attorney that fights for her clients.
12. Hope Mikaelson – Legacies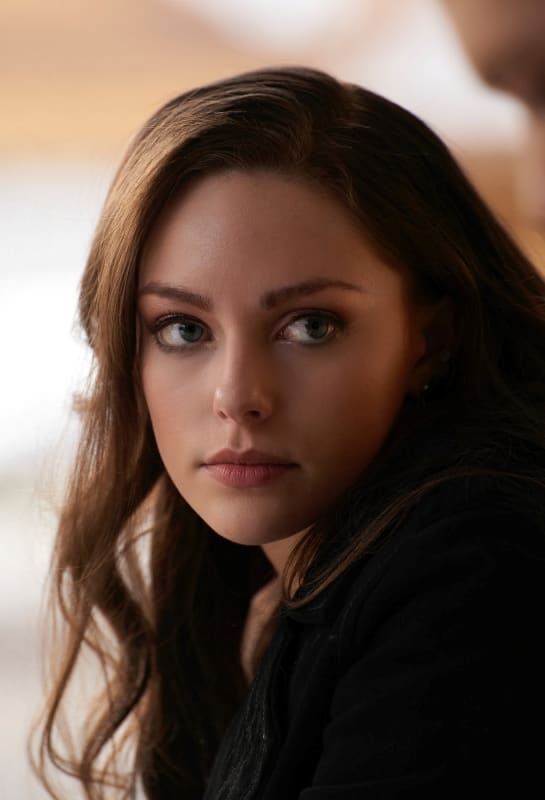 Hope's family tree and having Hayley and Niklaus as parents give her the genes to be a badass character. As of Season 4, Hope is the full Tribrid, meaning she's part vampire, part werewolf, and part witch, making her ultra-powerful. Her evolution has been coming as she's always been the one to take care of fate and others, so now she feels unburdened.
13. Moiraine, Nynaeve, and Egwene – The Wheel of Time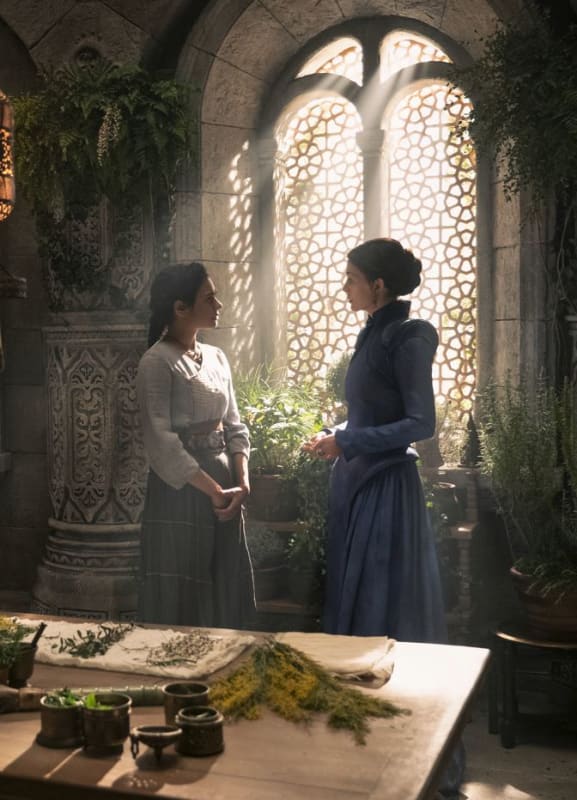 Women are the backbone of The Wheel of Time, and these three show just how powerful women are. They are some of the most powerful channelers in the world of the wheel, and their constant sacrifices prove that. Nynaeve and Egwene's loyalty also makes them even more inspirational.
14. Astrid and Lilly – Astrid and Lilly Save the World
These two young ladies are freaking amazing. They fight monsters, bullies, AND deal with the intense pressure of high school… and they do it with style. These two badass girls must save the world on their own (with limited help), and they go after every monster with bravery and strength.
15. Claudette – The 4400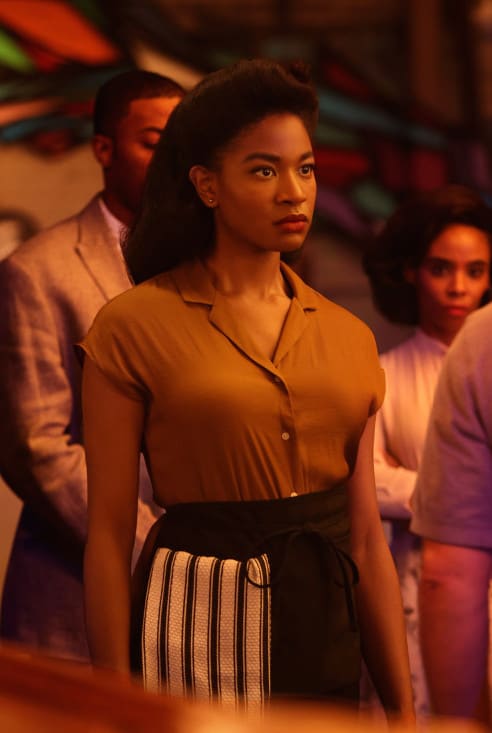 All of the women from The CW's 4400 reboot are certified badasses, perhaps none more so Claudette (Jaye Ladymore). A revolutionary civil rights activist transplanted from the 1950s to the present day, Claudette will stop at nothing to protect her friends and defend her freedom, using her super-healing powers to fearlessly combat injustice.
16. Peggy Scott – The Gilded Age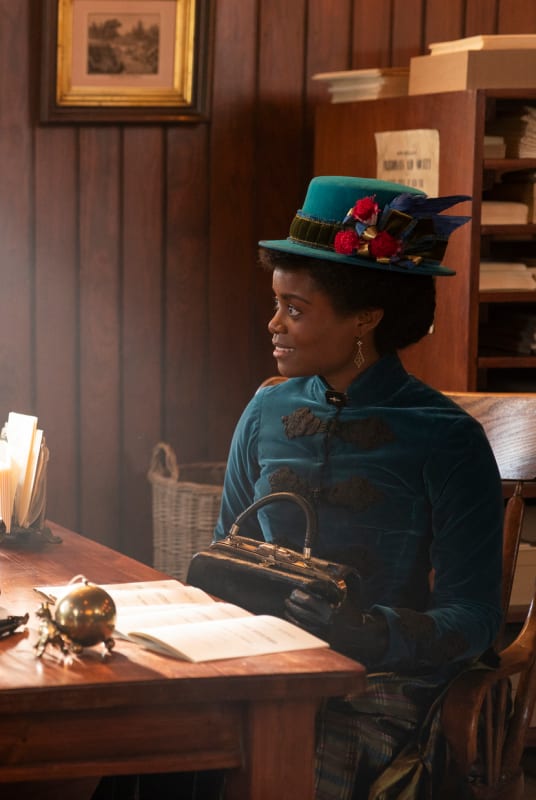 The Gilded Age's Peggy Scott (Denée Benton) is a young Black woman in 1880's New York trying to realize her dreams of being a writer and journalist. Despite a tenuous relationship with her father and a tragic past, Peggy is a tenacious trailblazer and a fiercely loyal friend, breaking the norms of the era she lives in and demanding the respect she deserves.
17. Helen Decatur – Sweet Magnolias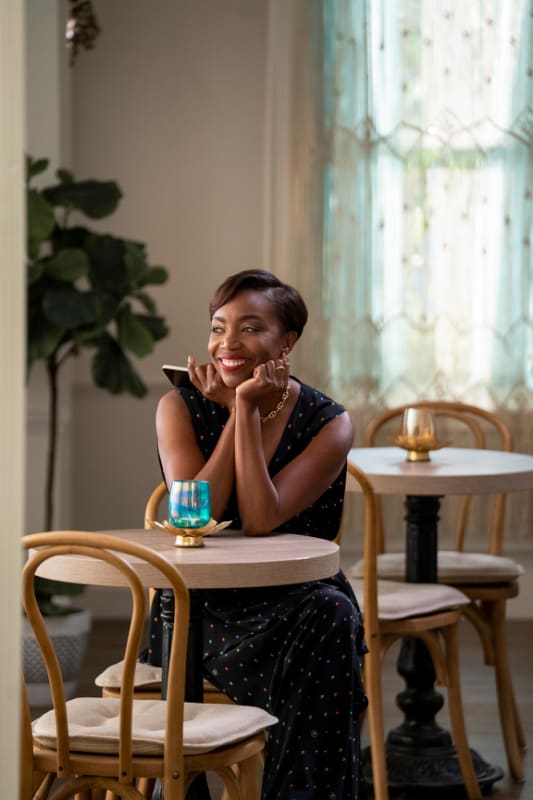 Helen worked as a lawyer, and the more she represented the families, the more she wanted one. Helen's arc in Season 2 was one of most heartbreaking as she suffered a miscarriage and began IVF, but it showed how strong she was. Helen strived to install her strength in the next generation as she mentored some of the teens.
18. Georgia Miller – Ginny & Georgia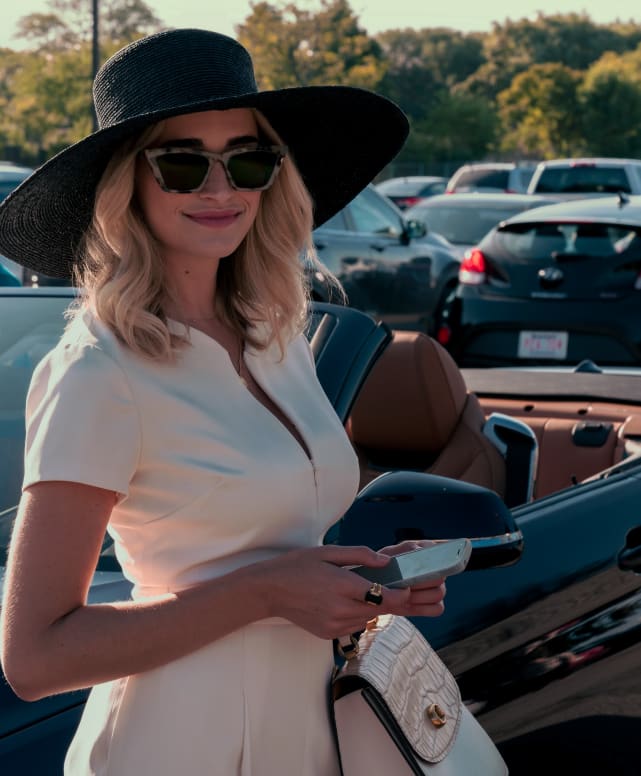 Georgia Miller is a fierce, loving mom, who is trying to overcome her traumatic past. She was abused at home, ran away, and ended up a pregnant teenager. It's suggested she's learned to climb her way to the top by using men and embezzling money, but she did it to give her children a better life.
19. Eleven – Stranger Things
Eleven has been making badass moves since she met Mike and his friends. She's used her powers to flip a van so they could escape from agents and to save Mike from bullies. Her most memorable scene is when she closed the gate killing the Mind Flayer, but she's a powerful teenager and we can't wait to see what she does next.
20. Bronwyn Rojas – One of Us Is Lying
Bronwyn felt extra pressure to be perfect, being the daughter of immigrants and having a sister that overcame cancer. Therefore, Bronwyn goes to great lengths to protect Maeve when she learned Maeve was involved with Simon before he died. Bronwyn had to live up to the legacy of doing what's right and protecting those you love, which included her sister and Nate.
21. Nancy Drew – Nancy Drew
Nancy Drew is a classic but The CW's version has modernized Nancy. She's learned the world is complicated and she needs the Drew Crew to help her solve these mysteries. Nancy has overcome many personal issues, including learning she was adopted and meeting her birth father. She even struggled with PTSD and depression and became stronger. Her strength is inspirational.